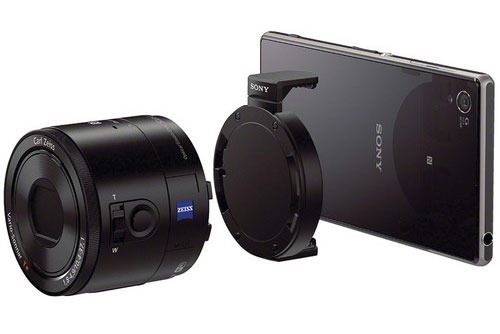 Sony upcoming Lens module QX1 is rumored to carry APS-C sensor inside it and its size is similar to current Sony QX100 lens module, the price is expected to remain same as of QX100 (see at Amazon | B&H).
Although we are still bit confused since the QX-1 features (it's compact or interchangeable lens module system ), since the chinese website ZOL.com is saying it is compatible with E-mount lenses, things will soon become more clear as we get more specification and images…final announcement date is September 3, 2014.
Sony QX1 Details surfaced at Chinese Webstore ZOL.com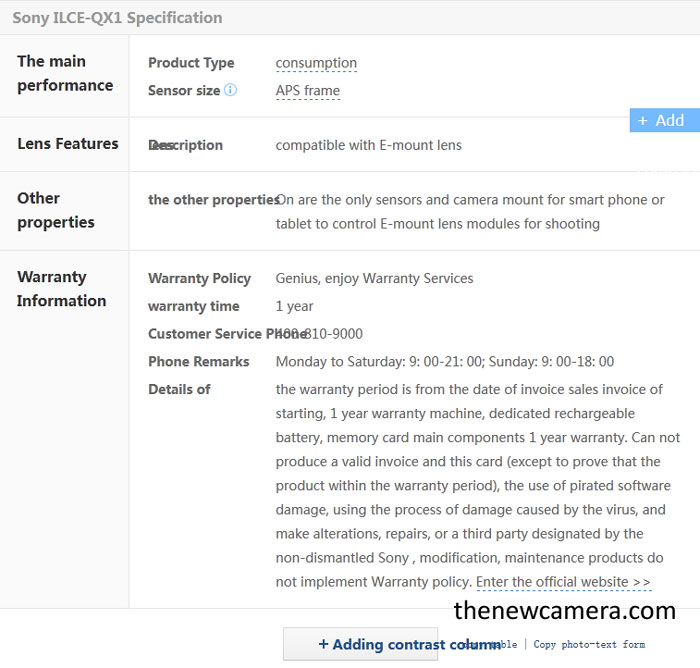 stay with us (FACEBOOK | TWITTER | GOOGLE+) and we will update you soon as we get any new information / see more Sony Rumor.