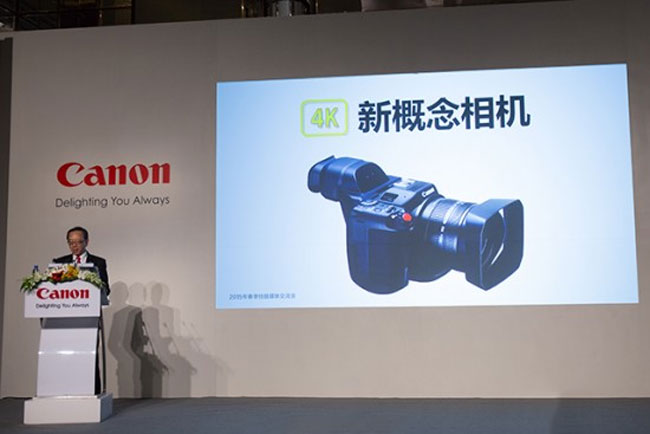 You see Canon China President and CEO Hideki Ozawa showing the 4k camera in a conference in China, multiple images surfaced through a Weibo account and different rumor mills around the world.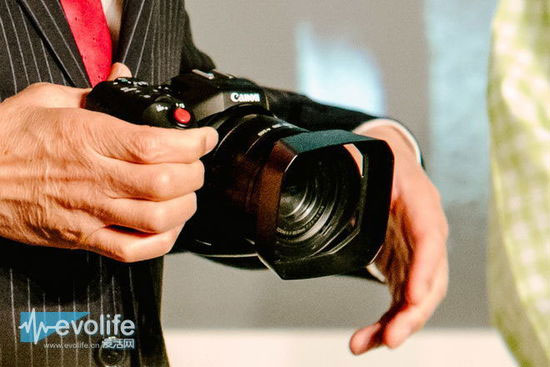 Canon will soon announce 4K compact camera with 10X optical zoom lens, you can see the images of the camera look similar to a rebel series DSLR with fixed lens, we can clearly spot the aperture range and optical zoom lens of the camera.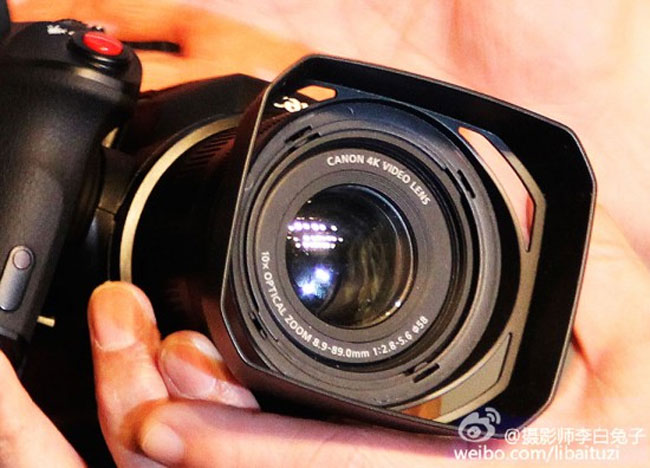 10x optical zoom 8.9-89mm f/2.8-5.6 4k video lens.
As you can see the design is not so compact and resembles with DSLR with an external viewfinder and lens hood.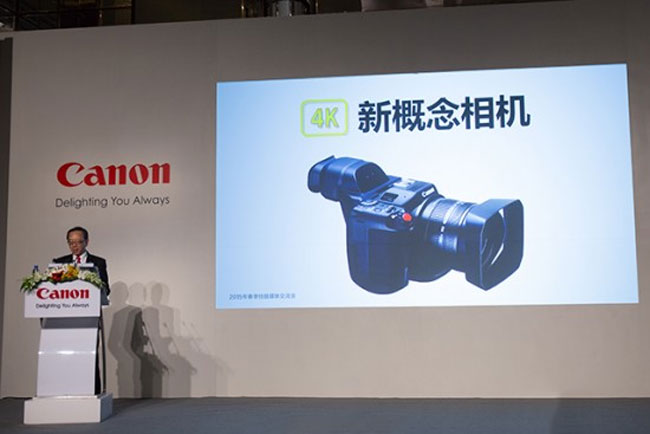 The camera is expected to arrive at NAB 2015 show, we will update you soon as we get any new information.
STAY WITH ON FACEBOOK | TWITTER | GOOGLE+ to get live news + See all  Canon Rumors 24X7+
src – CW