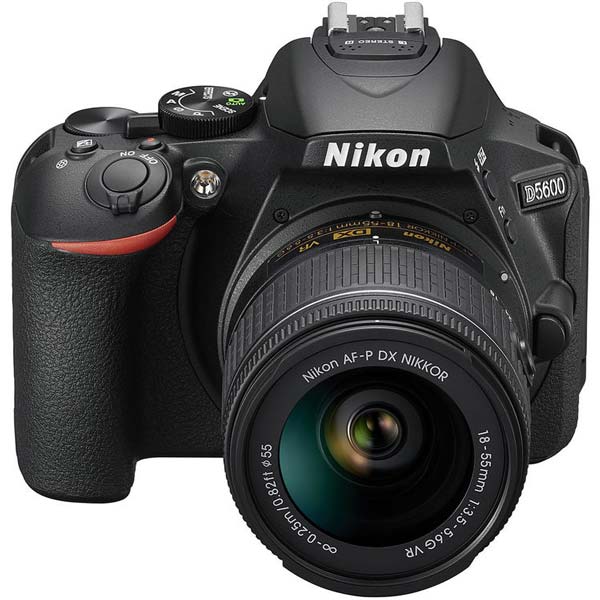 The Best Lenses for Nikon D5600 is selected by our experts. These lenses are perfect and 100% compatible with your camera, the third party lenses mentioned below are also are more affordable and excellent alternatives of expensive Nikon Lenses.
Nikon D5600 camera features excellent core specification and it's a perfect choice for anyone who wants more controls, power and robustness then entry-level DSLRs or some Mid-range DSLRs of the current generation. The Nikon D5600 is a perfect balance of resolution and low-light performance. The advance AF system of the camera can track and shoot moving subjects in no-time when paired with perfect lenses.
Top 11 Best Lenses for Nikon D5600 Camera
Now, take a look at the list of best lenses available for the Nikon D5600 DSLR camera.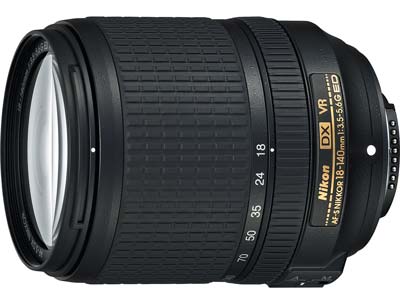 1. Best Standard Zoom Lens
Nikkor 18-140mm lens– In general, you get two lens options with Nikon D5600 DSLR, 18-55mm and 18-135mm but believe me the 18-140 MM lens is top-notch performer and significantly better than the 18-135mm lens in terms of sharpness and image stabilization. The lens does a blazing fast AF and features an internal focusing mechanism that makes a minimal amount of noise that isn't noticeable while recording the video. The VR system is also very effective but the lens doesn't feature active VR mode as found in some of the expensive Nikon lenses. we highly recommend You get this lens if you want a perfect solution for your DSLR it's an all-rounder sharp lens under an affordable price tag that will satisfy your 99% of daily shooting needs.
---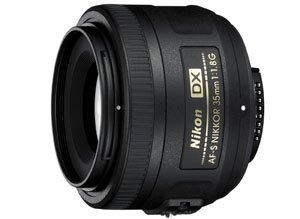 2. Best Standard Prime Lens
Nikon DX 35mm F1.8 Lens – The next lens we recommend is Nikon 35mm F1.8. It is one of the best standard Prime lenses that Nikon ever made for a DX-format DSLR. The 35mm lens is very affordable and it shows excellent sharpness at all aperture range with perfect color and contrast output. The Nikon 35 mm F1.8 lens distortion and chromatic aberration are negligible. The 35 mm F1.8 lens focus is very fast and accurate. The lens performs very well at maximum aperture and produces very detailed images with excellent color and contrast in low light levels.
You can also get Sigma 18-35mm Lens if you want to get Prime lens capability in a zoom lens. Sigma 18-35mm lens features 3 prime lenses inside. The 18mm F1.8, 24mm F1.8, and 35mm F1.8. 18-35mm lens image quality is outstanding and it looks like someone added Zoom ring to a prime lens. We highly recommend you get this lens if you are a prime lens lover.
---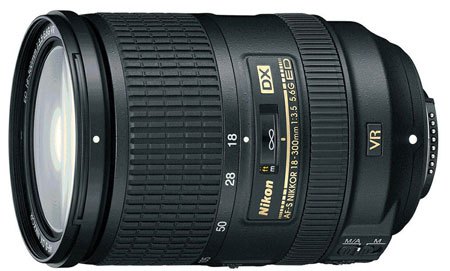 3. Best all-in-one Solution
Nikkor 18-300mm f/3.5-5.6 VR – Nikon 18 to 300 mm will meet your needs if you want an all in one solution that will be going to Virtually cover the entire spectrum of focal length that you will ever need.
The lens is extremely versatile and it completely switches off the need of changing lens or carrying any other lenses with you. It is actually a full-frame format lens so it will be going to act as a 27-450 mm lens in your DX-format DSLR. We highly recommend you to get this lens if you are a travel photographer. The lens covers excellent lens focal length and we haven't found any major issues with this.
The good: Best ALL-IN-ONE Lens, highly recommended for travel shooters
The Bad: Heavy
---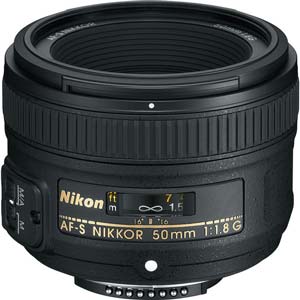 4. The Best portrait lens
The Nikon 50mm f 1.8G lens is one of the best standard Prime lenses for your DX or FX-format DSLR it will going to be the best purchase you ever made for your DSLR. It is amazingly versatile and produces exceptionally sharp images even at wide aperture. It is the best portrait lens you can get at an affordable price tag. we highly recommend you to get this lens without having any second thought in your mind.
---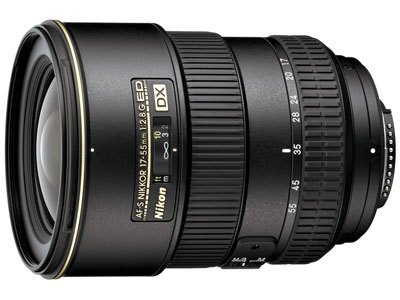 5. Best Event Shooting / Wedding Lens
Nikon 17-55mm f/2.8 Lens – The next lens we recommend is a professional grade DX lens and its name is 17-55 mm f/ 2.8 lens. The lens features SWM focus motor and hence autofocusing of the lens is very fast as well as silent tailored for video and still purpose. The Lens performance shows you what you get when you spend money on premium quality of optics. The Nikon 17-55mm lens gives you a top-notch performance across the entire focal length. Even at wide and aperture, the lens performance is fantabulous and it is worth mentioning that the Nikon 17-55 mm lens is one of the best event shooting lens made by Nikon for DX-format DSLRs. The lens sharpness is very good and produces creamy background Blur. Chromatic aberration and distortion are almost negligible in this lens. The performance of the lens is just excellent, the build quality is very high and the output is matchless. But it's a bit expensive lens for entry-level or amateur users, however, if you can get… it is the best event shooting lens to date.
The Good: Super Sharp, Excellent color and contrast output, the best lens for general purpose use.
The Bad: Price
---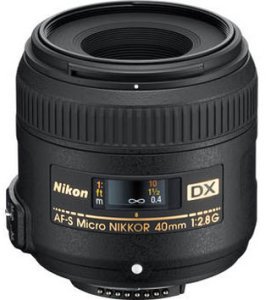 6. Best Macro Lens
Nikon 40mm F2.8 AF-S DX  – The best macro lens for D5600 is 40mm of 2.8 macro lenses. The lens is very sharp compact and lightweight it is very easy to handle. 40mm F2.8 is specifically optimized for macro work. And the lens distortion and chromatic aberration is very well controlled and negligible. We can call this lens an economical as well as excellent performer. A perfect balance of price and features. we highly recommend you to get this lens for your New DX DSLR.
The Good: Sharp images, affordable
The Bad: None
Alternative Macro Lens for More Range
If you have a habit of shooting macro subject from a compact camera than 40 MM lens is sufficient for you but if you need a lens that will allow you to work from more distance from your subject that will make subject and you more comfortable is Nikon 85 mm have 3.5 DX lens.
---

7. Best Macro Lens #2
Nikon AF-S DX Macro NIKKOR 85mm f/3.5G ED – The Nikon85 mm is very light and compact, the lens also features excellent optical image stabilization and  (SWM) silent wave motor for silent and fast AF operations. We have noticed that VR works very effectively while shooting macro subjects with this lens and you must know that VR becomes your requirement when you are shooting life-size microimages. The 85MM lens can we also used as for portrait work, the lens captures excellent images even at Wide aperture and produces creamy background. We highly recommend you to get this lens.
---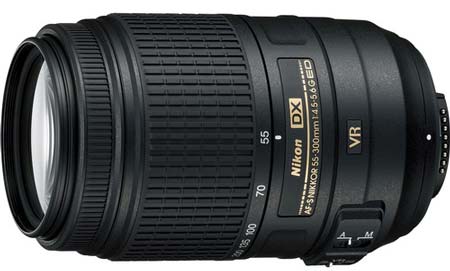 8. Best Zoom Lens
Nikon 55-300mm f/4.5-5.6G ED VR Lens – Best zoom lens for Nikon D5600 camera is Nikon 55-300mm F4.5-5.6 VR.  The lens features SWM motor for the silent and fast autofocusing purpose the lens comes with VR II image stabilization system that works very effectively for handheld shooting. The 55-300 mm lens very good choice if you are looking for an affordable and perfect zoom lens.
---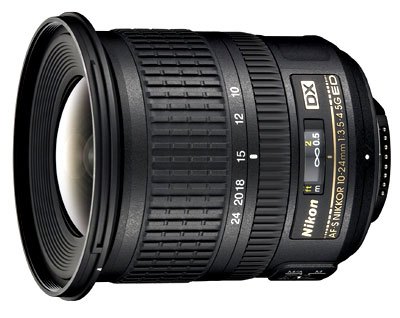 9. Best Ultra-Wide Zoom Lens
Nikkor 10-24mm f/3.5-4.5G ED Lens – Best ultra-wide zoom lens for Nikon DX DSLR is 10-24mm f/3.5-4.5G ED Lens. The lens produces very sharp images throughout the focal length even at a wide aperture and lens distortion and chromatic Abbreviation is very well controlled and almost negligible in the JPG images produced by the DSLR. The lens features internal focusing mechanism and hence the front end of the lines Remains static,  the focusing mechanism of the ultra-wide lens is perfect for using a polarizer & ND filters
---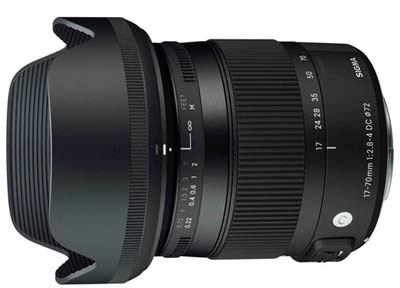 10. Best Third-Party Lens
Sigma 17-70mm F2.8-4 Lens Now we will be going to start taking names of best third party lenses available for your Nikon D5600 DSLR right now. The best and affordable kit alternative for your DX-format DSLR is Sigma 17-70mm F2.8-4 lens. The Sigma lens produces outstanding images at an affordable price tag.
This lens is very sharp throughout the entire focal length and produces lovely bokeh while shooting at any aperture. It is an excellent alternative of your standard kit lens and in bonus, you will also get superb macro performance from it. We highly recommend you to get this and replace your traditional 18-55 MM lens if possible.
The good: Best third party kit lens
The Bad: None
---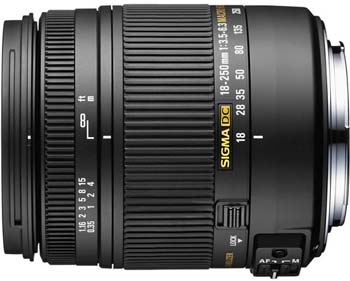 11. Best All-in-one Sigma Lens
The Sigma 18-250 mm 3.5-6.3 DC macro lens. The perfect and affordable replacement of your kit lens. We don't claim that the Sigma lens is the fastest or the sharpest lens but due to its small size, built-in optical image stabilization, ability to cover the entire situation with vast focal length and very balanced performance make it a perfect choice for those who are looking for a perfect travel lens under budget.
---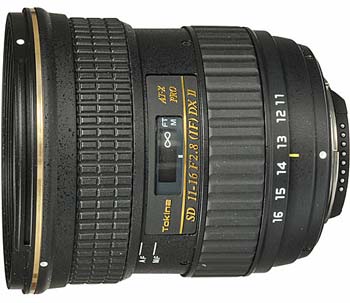 Best Ultra-Wide Zoom from Tokina
Tokina 11-16mm F2.8 – If you don't want to spend $900 on Ultra Wide Angle lens made by Nikon than Tokina T-X 116 PRO DX-II 11-16mm f/2.8 Lens is the best lens for you. The lens features a bit less focal length compared to Nikon Ultra Wide Angle lens but u have to pay only half price, the lens is noticeably sharp and features constant F2.8 aperture throughout the zoom range. Nikon's ultra-wide is a bit sharper but it's visible in only in test conditions, otherwise, the Tokina is a perfect solution and believe me it does have the ability to capture stunning shots. Good value and worth buying if you want a good but not overpriced lens.
Thanks for reading, You can ask your questions in the comment box below