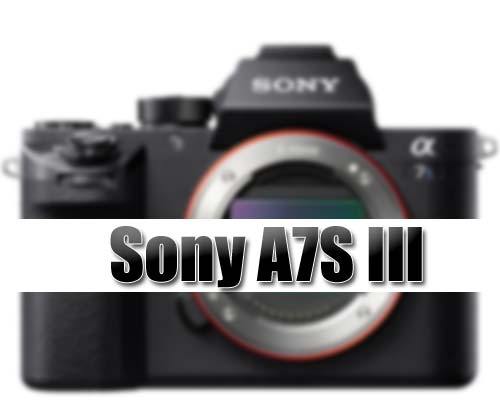 In an recent interview with Sony Kenji Tanaka, VP and Senior General Manager of Sony's Business Unit at dpreview, We got very strong hints by him that upcoming Sony A7S III camera will have the 4K/60p, 4:2:2 10-bit and Bigger Battery Life.
Just have a look at the Major Points of the interview
Sony isn't surprised with the competitors announcement.
" No, not really. I already predicted that Canon and Nikon would join the market, and even Panasonic. It wasn't a surprise to me."
About NEX7 Successor
"The dual dial on the NEX-7, some customers appreciated it, but some customers didn't. "
About affordable Fullremae Mirrorless
"I can't speak about pricing strategy, but if we want to increase the number of customers, of course some will accept cameras in the $2000-3000 range, but others won't. Recently, our a7 II was priced at around $1000. So I think our customers are pleased with our wide price range in full-frame.
Someday the a7 III will come down in price and it'll be easy to buy for anybody. A lot of customers want the a7 III, but it will take time."
About Sony A7S III
"We're planning a future a7S model right now, but it will take time."
Features Coming in A7S III
" (A7S II users)They want 4K/60p, 4:2:2 10-bit, and of course more battery power, increased AF accuracy – many things!"
Sony APS-C Flagship Camera Coming in Next Few Months
Follow us on our social pages  FACEBOOK | TWITTER | INSTAGRAM, If you have time –>see more Sony Alpha Rumor.