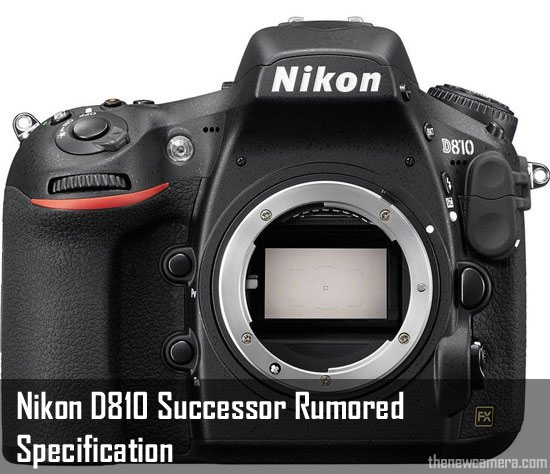 I am not able to judge the authenticity of the rumor and that's why I was holding this post for more than 4 weeks from now. But till now I haven't received any additional information related to the same. Finally, I have decided to publish this rumor and let the users decided.
According to a anonymous tipster one of the Nikon D810 successor carry 70-80 MP Sony fullframe sensor, advance AF system similar to Nikon D500.
The anonymous was talking about one of the prototypes of Nikon D820 / D850 (name not confirmed yet) he is testing, however if the rumor turns out to be true then for sure we will see a big Jump over core specification Nikon D810 camera.
In past we have received some information that the upcoming Nikon D850 camera may carry 50+ Megapixel sensor, advance AF system and a option to record 4k video.
The expected arrival time of Nikon D850 is not know, it may arrive on Q4 of 2016 or Q1 of 2017. But, we already know that Canon will bring Canon 5D Mark IV on Photokina 2016, Pentax may introduce new medium format camera with 100MP sensor, Sony is preparing to announce A9 and finally Panasonic GH6 is also expected to arrive on September. — see latest camera rumors
We will update you soon as we get any new information.
Update Oct 29, 2016
Canon already announced Canon 5D Mark IV camera on Photokina 2016 event. Nikon D850 announcement is expected in Q1 or Q2 of 2017 and may be we can see some glimpse of Nikon D850 camera on CP+ Show 2017.. At the same timeframe we also expect Canon will going announce Canon 5D S Mark II camera with a new high resolution sensor and advance cores specification to compete against Nikon D850.
Stay with us on FACEBOOK | TWITTER | GOOGLE+ to get live news + Nikon Rumors 24X