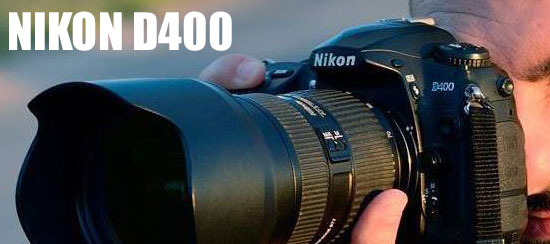 After waiting for about 4 years, there is lots of expectation that the users will now see the successor of Nikon D300S in the coming month of September, 2015. The latest rumor is surfaced over the FOX2 forum
take a look at test surfaced at the Fox2 forum
The only 'facts' I have been told are:

– its on its way, will be called D400, is scheduled for announcement in sept and will have a 24MP sensor.

Everything else is speculation but as it is likely to be the flagship of the cropped sensor range logic tells me that it will be a higher spec (and no doubt price) than the D7200 so would expect it to draw in quite a few of the bells and whistles from the D4s/D810 etc. What would be very desirable (for me) is a fast burst rate, group area AF, high ISO capability, fast write speed and quite a few other things I will think about over the weekend! lol
The only possible reason I think behind the delay of Nikon D400 camera was absence of a true competitor, over the past few months advance APS-C camera like 7D Mark II from Canon and NX1 from Nikon already created a different space in the APS-C cam market. Nikon D7200 specification look inferior in front of the recently announced flagship and Nikon need a flagship DSLR at this moment to continue the APS-C flagship legacy.
It is expected that Nikon D400 should be a very impressive and powerful camera compare to its predecessor Nikon D300S and there will be lots of magnificent features set for sports and wildlife shooters. It will come with 24MP APS-C Sensor comparatively superior to 12.3 MP DX-Format CMOS Sensor of Nikon D300s.
At this moment we don't have much information till date but we expect that it will have possible 51 points AF system, ISO range upto 51200, and will also supports recording 4K UHD.
We know that Nikon will soon or later will going to announce the Nikon D400 camera. Take a look at the post published on April 11th, 2015 – Nikon D400 Will Arrive in Future
Continue with us for more information
Join Nikon D400 Facebook Page for Latest Updates –
Stay with us on FACEBOOK | TWITTER | GOOGLE+ to get live news + rumors 24X