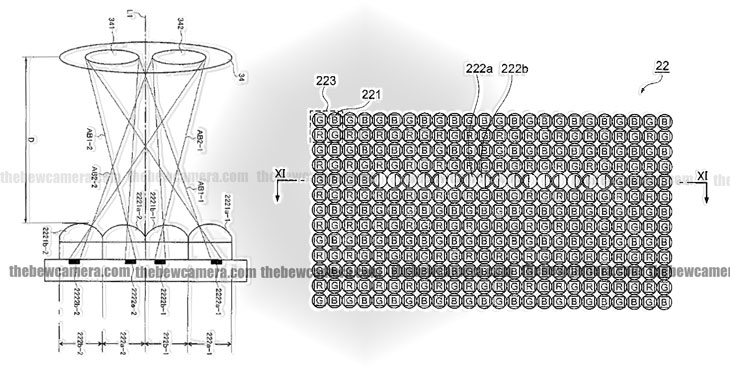 Nikon finally working on DSLRs with Hybrid Sensors.  We are the first website world who spotted Nikon DSLR with a Hybrid Sensor. In the patent (published on July 2018) you can see Nikon DSLR camera with a Hybrid AF Sensor which uses both Phase and Contrast based technology to acquire AF.
As you can see in the image below Nikon AF pixels are fabricated inside the sensor with light sensitive pixels. As you can see pair of pixels on the sensor are masked. And the strips of the pixels will allow the camera to compared the results to establish how out-of-phase they are.  The technology look similar to Canon Dual Pixel CMOS AF technology.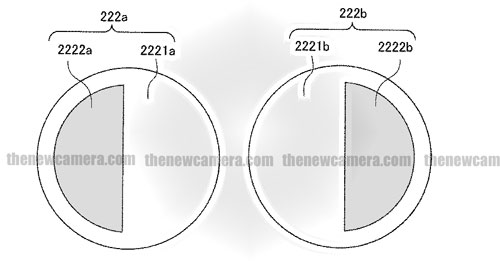 Two sub pixels calculates the lens drive required to acquire AF.  Take a look at the details of the patent translated below.
Google Translate Patent Details
A camera system 1 includes: first focus detection means for detecting a focus adjustment state by using phase difference; second focus detection means for detecting the focus adjustment state on the basis of contrast; determination means for determining whether the focus adjustment state is detected by the first focus detection means or by the second focus detection means; and focus adjustment means for performing focus adjustment on the basis of detection result of the focus adjustment state by the focus detection means determined by the determination means. When the focus adjustment is continued after the focus adjustment is performed by the focus adjustment means to complete focusing, the first focus detection means is used.SELECTED DRAWING
It also indicates Future DSLR cameras such as Nikon D6, Nikon D7600 and Nikon D760 may carry Hybrid AF system inside.
also see  Nikon Latest Patent – Better VR, Intelligent Optical Viewfinder and More
Follow us on our social pages  FACEBOOK | TWITTER | INSTAGRAM to get live news + rumors 24X7