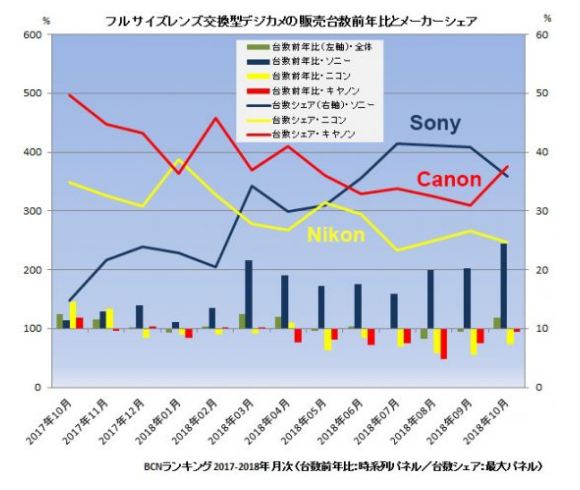 This post is just another confirmation to post that we have published on NOV 8 2018.  BCR ranking shows the sales graph of Canon, Nikon and Sony Fullframe mirrorless camera sold from October 2017 to October 2018.
As we all know the Nikon Z6 sales graph is not included in the list since shipping of Z6 camera started a week ago.
Sony: 67%, Canon: 22.1%, Nikon: 10.4%,  We do hope that Nikon market share will increase once the Z6 sales get surfaced.
Subscribe thenewcamera YOUTUBE channel for LIVE UPDATES
Stay with us on FACEBOOK | TWITTER | GOOGLE+  to get live news and Rumors