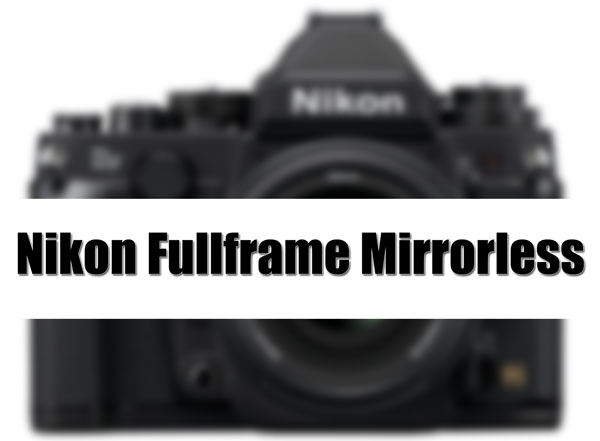 According to the latest patent document surfaced over the web via egami, Nikon is working on a fullframe mirrorless lens (that's what I catch after reading translated text from Japanese, Maybe I am wrong…), the lens covers a optical range of 28-80mm and also features built-in optical Image stabilization [VR].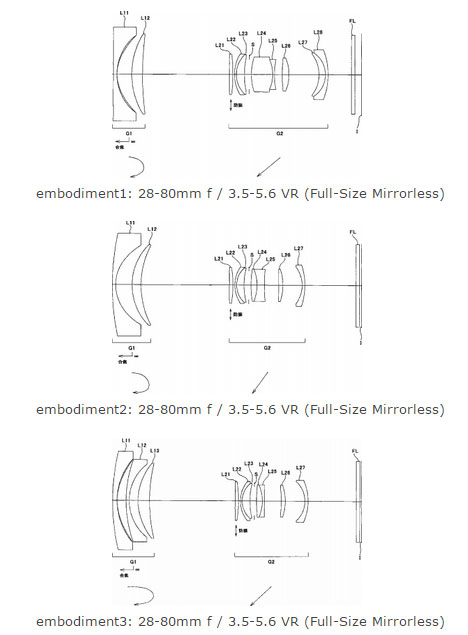 see the translated text below via google
Nikon is 28-80mm F3.5-5.6 of patent is being filed. It is a full size mirror-less for the lens to be mounted anti-vibration mechanism.
Explanation self interpretation of patent literature
Patent Publication No. 2014-235271
Published 2014.12.15
Filing date 2013.5.31
Nikon patents
Two-group zoom of negative-positive
Anti-vibration mechanism
According to the present invention, various aberrations satisfactorily corrected, high-performance zoom lens degradation is small in optical performance upon vibration reduction optical apparatus equipped with the zoom lens, and a method of manufacturing the zoom lens can be provided.
More Like this – Nikon is also working on a Medium Format Camera –  The Nikon Medium format camera rumor is not new and we have already published Nikon Medium Format Lens Patent here,
Stay with us on FACEBOOK | TWITTER | GOOGLE+ to get live news + rumors 24X