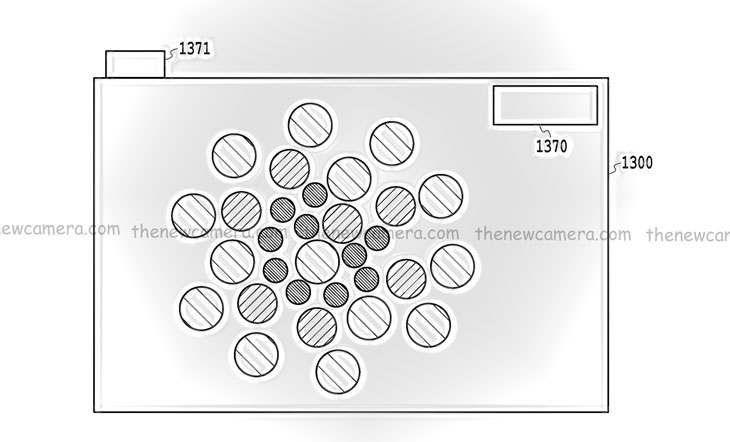 Canon working on computational photography. We can see in the patent image camera just similar to the light field l16 camera, with multiple camera modules on it.
So it's completely new concept for a company like Canon, to enter into computational photography. BTW, all major Smartphone manufacturers using dual or even Quad camera setup to create depth of field like DSLR.
We have already seen Light field L16 camera with multiple camera module, that perfectly generates depth of field like Pro lenses.
We also have to keep in our mind that it's not always necessary something that we see as a patent will it make it into production.
The patent was published on Nov of 2012. So, is also possible that Canon may have some working prototype of Light field camera in its lab.
More details of the patent (Translated)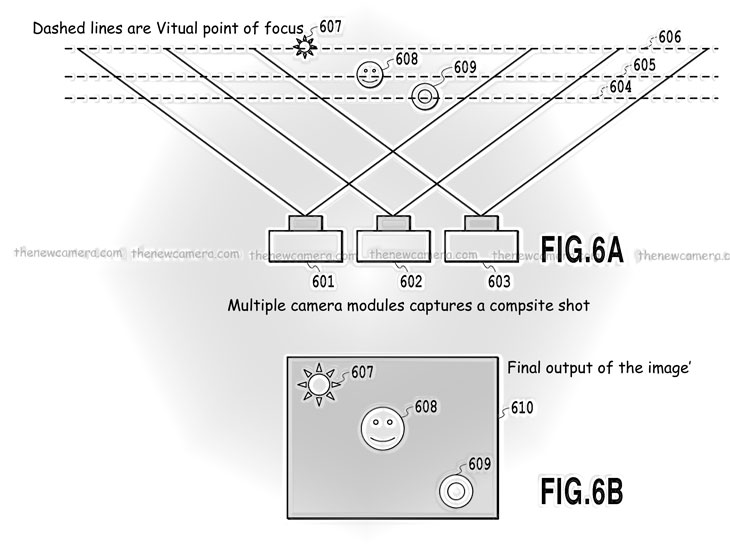 FIG. 7 is a conceptual diagram of an image rearranged (synthesized) by the digital signal processing unit 208. The image 701 is an image after rearrangement when the virtual point of focus is set on the dashed line 606. In the image 701, the focus is adjusted on the subject 607 whereas the subjects 608 and 609 are blurred.

The image 702 and the image 703 are images after rearrangement, when the virtual point of focus is adjusted at the dashed line 605 and when the virtual point of focus is adjusted at the dashed line 604, respectively. The images 702 and 703 are respectively subjects 608 and 609 having the focus adjusted thereon. By moving the virtual focus in this manner, an image can be acquired with the focus adjusted on a desired subject.
[0078]
In the exemplary synthesis process, it becomes possible to adjust the focus on a predetermined subject and simultaneously blur other subjects by controlling the virtual point of focus. Examples of the synthesis process, without being limited thereto, may include, for example, an HDR process which broadens the dynamic range, or a resolution enhancing process which increases the resolution.
See more Canon patent
STAY WITH ON FACEBOOK | TWITTER | GOOGLE+ to get live news + See all Canon Rumors 24X7+