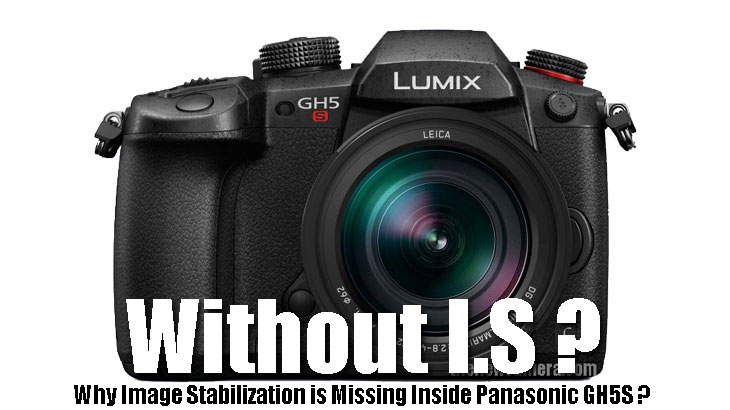 Well we all have a this question in our mind, Why Image Stabilization is Missing Inside Panasonic GH5S ?
Panasonic announced Panasonic GH5S one of the best video centered mirrorless camera till date, and we all know that Panasonic image stabilization is just after Olympics OMD series (Olympus OMD E-M1 Mark II IS is best in the world). Panasonic GH5 camera features 5 Axis image stabilization with DUAL I.S support that synchronises with the lens based image stabilization and works parallely to keep give excellent support while you are working in low light conditions.
But why low light dedicated video camera missing image stabilization inside it ?
Before we begin let me tell you that the recently announced Panasonic GH5S camera features redesigned 10 Megapixel sensor with High ISO range starting from 80 to 204800. Not only that the Panasonic GH5S camera has become the first consumer camera to offer DCI 4K recording that is cinematic 4k recording which is better than the UHD 4K recording of the Panasonic GH5 camera. Also Dual native ISO so has been introduced which was present in the professional camcorders of Panasonic.
To process the low light videos and gives you a very clean output Panasonic GH 5S need enormous processing and increased sensor sensitivity
All this activity generate a lot of internal heat and that may affect the image or video quality when used for a longer period of time or during a hot day.
So, they have decided to put the sensor on solid object to sink up the sensor heat quickly. The floating sensor 5-axis IS module won't tackle the sensor heat as effectively as the Sensor fixed sensor does with heat sink support. Hence to tackle the heat generated by the sensor possibly they have decided to remove IS system.
Get Panasonic GH5S from Amazon.com | B&H Store
Subscribe to FACEBOOK | TWITTER | GOOGLE+ to get live news + Rumors 24X7