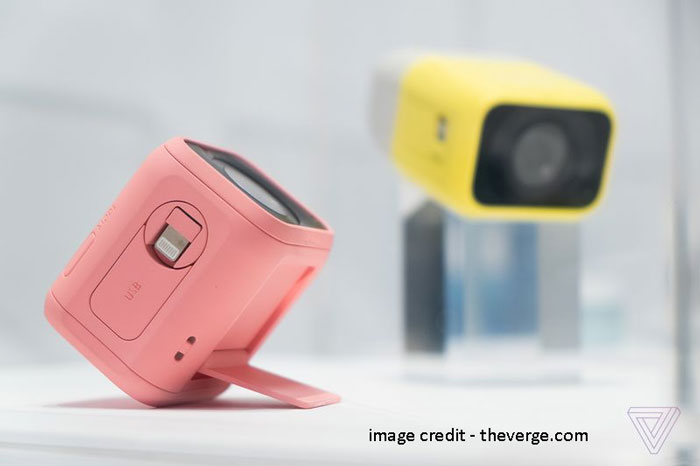 Verge website (link) got the opportunity to visit Canon booth at CES 2018 event. And guess what, Canon showcased prototypes of upcoming compact camera that may arrive in near future. But, if you look at the Canon concept camera above with a micro USB jack in the middle is some how look exactly same as of DXOone cameras announced back on 2015 for iphones.
Even Canon concept is also old ?
I am really depressed to see the concept camera showcased by Canon, DXOone (see at B&H Store) External camera module is already available to us for iphones (not android at the moment). And it does carry a very impressive specification.
But smartphone makers are so smart they are taking help of computational photography to create DOF like APS-C or Fullframe Sensor with large aperture lens. Now, most of the pro grade smartphones using Dual camera modules to create cinematic portrait.
Not only external camera module, Canon also showcased 306 camera and other network / security cameras. Frankly speaking the word innovation look missing from Canon CES 2018 booth..
For LIVE NEWS and RUMORS Do Follow us on our social channels FACEBOOK | TWITTER | GOOGLE+