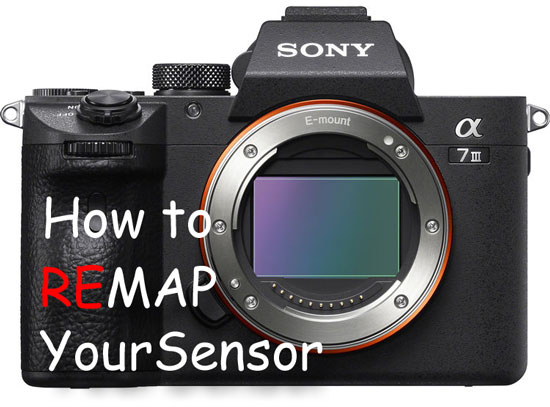 TNC Exclusive – Hot pixel, Stuck pixel Dead Pixel Fix. Well after doing a bit research with Sony A7 and A9 series cameras I have found that they have a hidden feature inside of pixel re-mapping. You won't gonna find this method in user manuals but it does work in most of the cases.
Before we begin first let me introduce you what Pixel mapping actually is.
1.What us pixel Mapping ?
A sensor is made up of many photodiodes, sometimes they fail resulting hot, dead pixels. Pixel Mapping is a in-camera preventive maintenance utility that locate and remap defective / non-functioning photodiodes from use.
A software is applied to take over the function of affected photodiodes function using surrounding working ones. No repair is performed & the process completes under a minute.
2.Pixel Mapping is hidden inside Sony A7 series, Sony A9 and Sony A6xxx series cameras
Well I do remember approx 10 years ago, I have used pixel Mapping in Sony DSLR A350, they do have a dedicated menu option of Pixel remapping which is visible in Live view mode. But in recent generation of Sony cameras this specific feature is kept hidden.
Yes, we don't know the exact reason why Pixel mapping feature is hidden inside Sony consumer level camera. But, yes it do exist and you can use it also remove your dead, stuck and hot pixels.
 3.Hot pixel, Stuck pixel Dead Pixel Fix – By Pixel Mapping Method
Use this method is you have a Hot pixel, Stuck pixel Dead Pixel inside your Sony A7III, Sony A7R III, Sony A7S II, Sony A9 and model above Sony A6300 camera.
Start your Sony FF or APS-C sensor based mirrorless camera
Open the date setting menu of the camera and select a future date (for example change the year from 2018 to 2019 OR 2020) and once the date is set restart the camera. Once you switch off the camera after few sec you will hear the shutter button and the task is now completed and problems are gone.
Open the camera menu setting once again and then restore the date time setting back to normal.
Take a look at the Video people using the Pixel Mapping method to solve their problem
Sony A7 series stuck pixel issue solved
Doing Pixel Re-mapping on Sony A6300
Sensor Solution by Pixel Re-Mapping Method
Ok, the method we are discussing here is pixel Remapping method. It's really look wired and useless but it does work in most of the cases. So, either you are having a hot pixel or blinking pixel issue with Sony A7III or A7R III or any A9 camera, this method will word effectively.
The Sony A7 / A9 series Sensor Map Method Article was first published on 26 March 2018 at Thenewcamera.com. Do not republish this article in any form without crediting the source.