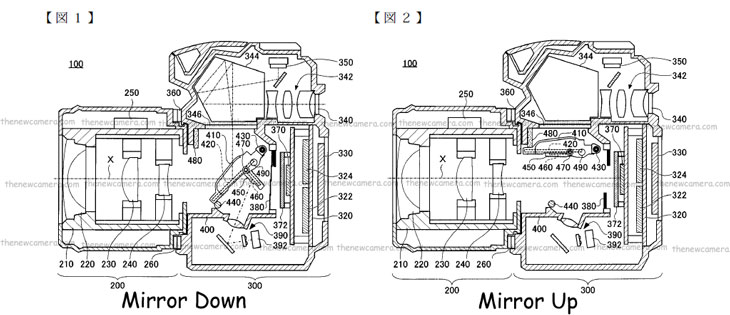 Nikon is working to improve the mirror flip up speed. As we all know that DSLR uses flip-up mirror mechanism while capturing images burst shots, but somehow the speed of the overall system needs to be improved to compete against Canon DSLRs and Sony FF Mirrorles series.
One more thing before we begain, let me tell you that the patents are published in Japanese language and we read them after machine translation, so it might happen that we miss some details..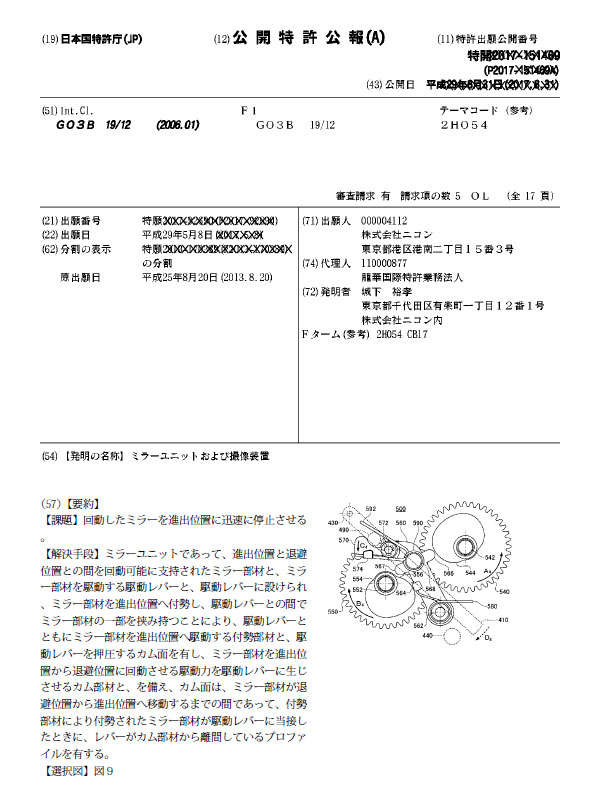 PROBLEM TO BE SOLVED: To make a rotating mirror quickly halt at an advancement position.SOLUTION: A mirror unit includes: a mirror member that is supported rotatably between an advancement position and a retreat position; a drive lever that drives the mirror member; an urging member that is provided in the drive lever, urges the mirror member toward the advancement position, and sandwichedly holding a part of the mirror member between the driving lever and the urging member to thereby drive the mirror member to the advancement position together with the driving lever; and a cam member that has a cam surface pressing the drive lever, and causes a generation of drive force making the mirror member rotate from the advancement position to the retreat position in the drive lever. The cam surface has a profile in which the drive lever is spaced apart from the cam member during a period until the mirror member moves from the retreat position to the advancement position and when the mirror member urged by the urging member abuts on the drive lever.
See more Nikon Patents
Nikon patents Mirror-Less interchangeable Sensor Camera