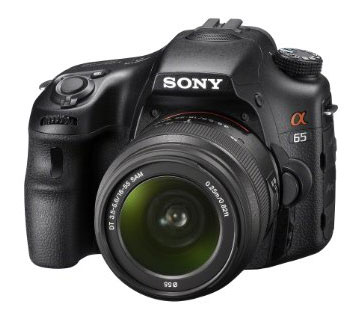 List of recommended lenses for Sony A65 camera, read the article below and share your thoughts and question with us. A quick reminder to A65 features: Sony A65 feature same sensor as Sony A77 and NEX 7, the Alpha 65 features in body Image stabilization and ISO range from 100 to 16000, you get clear and sharp images even in low light shooting. Addtional features include Hand-held Twilight mode, The new processor captures captures six images in a fraction of a second. Combining the data from all six, it creates a single image with a reduction in noise equivalent to two additional steps of ISO sensitivity.
Buy Sony A65 from Amazon, Amazon UK |  B&H and Adorama.
Recommended all-purpose lens for Sony A65

Sony SAL18250 Alpha DT 18-250mm f/3.5-6.3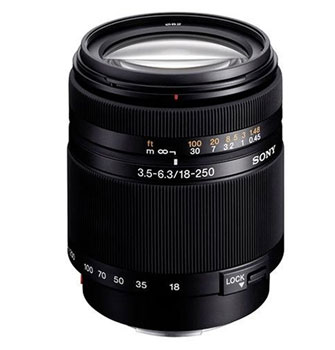 A good upgrade over your kit lens, This lens covers a long range and you rarely need to change to another lens, AF is quite fast and images are sharp. the lens is highly recommended for travel / wedding / event photographers, the 18-250mm lens gives you a better option compared to buying a Sony Alpha camera with 18-55mm kit lens and 55-200mm.
The Good: Covers a wide range, image quality better than the kit lens, Drawback: Bit pricy.
Buy 18-250mm Alpha DT Lens from Amazon USA || Amazon UK
---
Recommended Zoom Lens for Sony A65
Sony 55-200mm f/4-5.6 SAM DT (Budget Zoom Lens)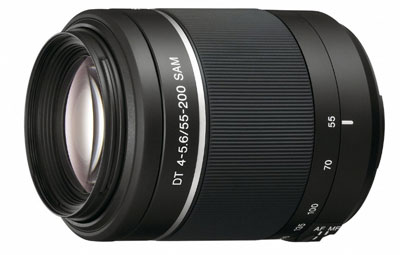 The Sony 55-200mm lens is the most affordable telephoto zoom lens by Sony, 55-200mm have built-in Smooth Autofocus Motor (SAM) and features ED (Extra-low Dispersion) Glass to reduce chromatic aberration at telephoto extension.
The Good: Affordable and light weight, Drawback nothing bad here, you get same image quality as your kit lens.
Buy Sony 55-200mm f/4-5.6 SAM DT from Amazon USA || Amazon UK
---
Sony 75-300mm f/4.5-5.6 Telephoto Zoom Lens

(Budget Zoom Lens)
The 75-300mm features very less distortion and provides extra zoom range compared to 55-200mm, SONY 75-300mm Telephoto lens is priced well and will provide excellent performance.
The Good: Affordable, Nice image quality even at 300mm.
Buy Sony 75-300mm f/4.5-5.6 Lens from Amazon USA || Amazon UK
---
Recommended Portrait Lens for Sony A65
Sony 50mm f/1.8 SAM DT Lens (Budget Portrait lens)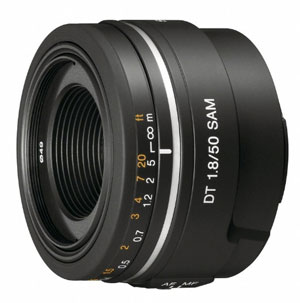 The 50mm F1.8 gives excellent image quality, The 50mm F1.8 is the best affordable portrait lens from Sony. Good for low light and portrait shooting.
The Good: Affordable, sharp image, you get nice color and contrast with a nice blurred background(bokeh).
Buy Sony 50mm F1.8 Lens from Amazon USA || Amazon UK
---
Recommended Macro Lens for Sony A65
Sony SAL30M28 DT 30mm f/2.8 SAM Macro (budget lens)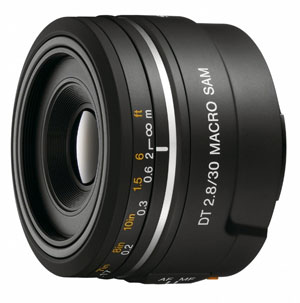 The 30mm Budget Macro Lens from Sony, It take very sharp pictures with very nice and smooth blurred background. The 1:1 subject to projection size ratio gives life-size renditions of photographed elements.
The Good: Affordable Macro Lens, It take clear & Very sharp images with good color and contrast, highly recommended.
Buy 30mm F2.8 Lens from Amazon USA || Amazon UK