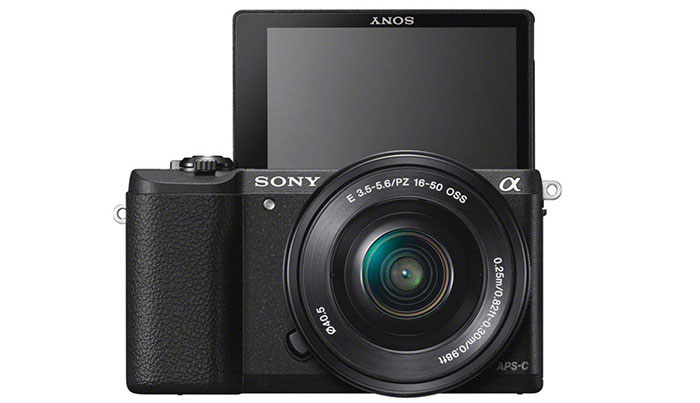 We have told you that Sony will going to announce a new entry level APS-C mirrorless camera in next 48 hours. Despite of the silence by Japanese trusted sources we are getting some confirmed set of information from our trusted rumour mill.
Sony will going to announce Sony A6400 mirrorless camera with selfie screen in next few hours, as the announcement time approaches to us we will be getting more confirm set of specification and images of the camera.
Sony A6400 – New Entry Level Camera from Sony
According to the rumors we are getting from trusted sources the camera is designed for video bloggers. The camera features 4K video recording capability and display screen that will help youtubers to capture their moment without any disturbance and all these features under affordable price tag.
Sony A6400 Rumored specification
– Sony A6400 will be announced on Jan 15 between 4-5pm London time.
– It's going to become the new mid-level camera replacing both the A5100 and entry level A6xxx cameras
– It has a classic A6xxx design but it has the A5100 selfie screen (SAR note: That's why for a short moment I thought this was an A5xxx camera…but it's not).
– new APS-C sensor
– Made for vloggers
– 4K30p (it has NOT 4k60p)
– No Z-battery and no dual SD card slot
– But has some new "exciting" features
Sony A6400 – still core specs not available yet. We will update you soon as we get any new information.
Help us Directly We are at Patreon
Get Your Products through our affiliates – Amazon | B&H
Follow us on our social pages  FACEBOOK | TWITTER | INSTAGRAM, If you have time –>see more Sony Alpha Rumors