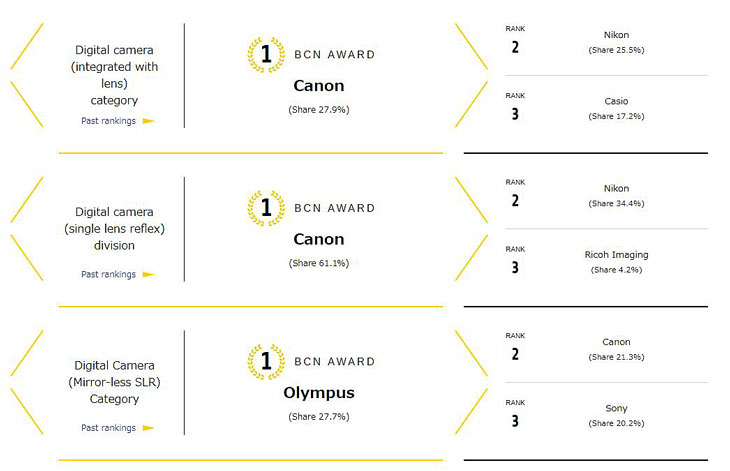 It's very clear that Japan loves Canon camera, the BCN rankings are out and in that ranking the Canon cameras are leading in digital compact as well as DSLR category. Even in mirrorless ranking after Olympus Canon is the second and in the third place we have Sony.
Digital camera (Compact)
Canon 27.9%
Nikon 25.5%
Casio 17.2%
2. Digital camera (DSLR)
Canon 61.1%
Nikon 34.4%
Ricoh/Pentax 4.2%
3. Digital Camera (Mirrorless)
Olympus 27.7%
Canon 21.3%
Sony 20.2%
4. Interchangeable Lenses
Canon 21.9%
Sigma 16.2%
Tamron 13.7%
Also take a look at the list of Best entry level DSLRs cameras here.
STAY WITH ON FACEBOOK | TWITTER | GOOGLE+ to get live news