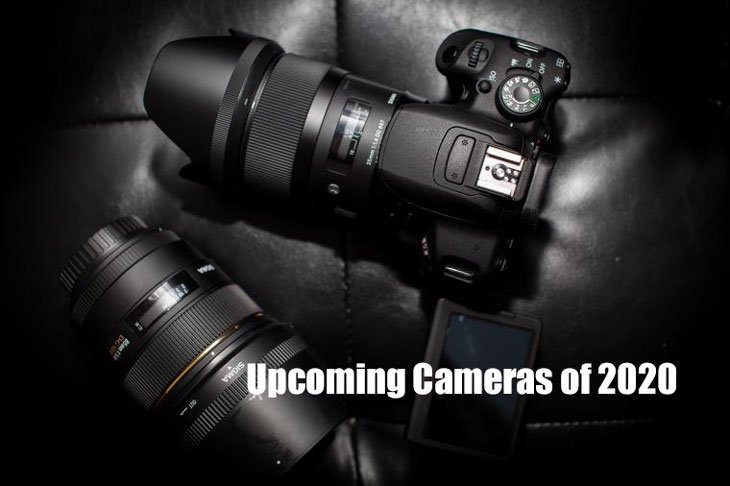 Upcoming Camera list from Tonynorthup, They have done goof prediction of upcoming Major cameras. Have a look and do share your thoughts with us.
1. Olympus Upcoming Camera 2020
The entry model Olympus E-M10 Mark IV comes at $ 500 or less. In general, Olympus updates its entry-level camera every two to three years, so Olympus E-M10 Mark IV may arrive this year. Olympus does not tend to implement new features inside entry-level models, so there is nothing new and I think it will be a cute and fun camera to use.
2. Upcoming Panasonic Camera 2020
Panasonic GH6 specs are expected to be 16: 9 6K30fps, 4K60fps without a crop, RAW video, 4: 2: 2 10bit. S1H 6K video will be adopted in a smaller package. The price is expected to be around $ 2,500. The G10 (successor to the G9) inherits 6K video from the GH6, but the advanced video functions are omitted and the specifications are closer to single-lens reflex (still).
3. Upcoming Fuji Camera 2020
Fujifilm X-H2 rumors are silent now, they think the X-H series will end.
4. Upcoming Nikon Camera 2020
I think Nikon will introduce an entry-sized Z5. The price will be around $ 1,500. The camera will feature a 24MP sensor, continuous shooting at 5 fps, 4K30fps, no IBIS, 1 SD card slot, low-end EVF. A camera that competes with the EOS RP.
I don't think the D500 successor will appear in 2020. The D500 is not as interesting as the D750 and D850.
5. Upcoming Canon Camera 2020
Maybe Canon will issue 5D Mark V, an EF + RF compatible mounter (Hybrid mount ?), to encourage existing EF mount users to switch to RF mounts. The 5D V has a 4K video with all pixels readout and a hybrid finder. The price is expected to be around $ 3,500.
Canon will introduce a professional-grade studio camera EOS RS with a 75MP sensor. Continuous shooting is 6 frames / sec., CFastx1 SDx1, no camera shake correction in the body, and 4K crop.
6. Upcoming Sony Camera 2020
Sony is evolving at a slower pace, and the α7 IV, like the α9 II, is expected to be a slightly improved model with slightly improved AF and dust and drip proofing. Two UHS-II compatible slots, priced at $ 2000.
The α7S III is a video-oriented camera with improved dust-proof and drip-proof, equipped with 4K60fps 4: 2: 2 10bit video mode. Equipped with two UHS-II compatible slots, no flip-up flip monitor is adopted. AF is greatly improved and real-time pupil tracking is adopted. The number of pixels remains at 12MP. The price is $ 4000.