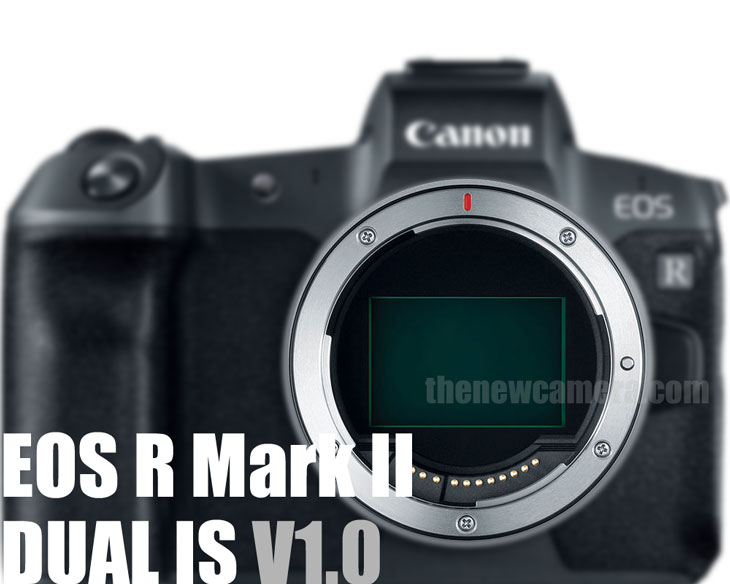 thenewcamera.com exclusive news – Canon EOS R Mark II To Feature Dual IS first published at thenewcamera.com website
We have spotted Canon fullframe mirrorless camera patents which clearly shows off Dual IS function which includes Sensor shift Image stabilization (IBIS) as well as lens based Image stabilization working together. The REAL Dual IS system will not only work in video it will also work in still mode. With the help of Lens based, Sensor based and Digital IS (Trio Combo) features users will be able to get hyper smooth video clips from the camera.
Patent is new and very Soon, but we strongly believe that  Canon will implement in next generation of professional Mirrorless cameras including Canon EOS R Mark II.
Dual IS Patent Timelime
2018-01-11 – Priority to JP2018-00
2018-01-11 Priority to JP00
2019-01-10 Application filed by Canon Inc
2019-04-09 Assigned to CANON KABUSHIKI KAISHA
2019-07-11 Publication of US20….A1
2019-12-06 Application status is Pending
Canon DUAL IS Mirrorless Camera Patent Details
Patent Text Translated from Japanese (Machine Translation)

Japanese Patent Laid-Open No. ("JP") 2009-265182 discloses an imaging system that changes a ratio (correction ratio) between a correction amount by moving an image sensor on a camera side and a correction amount by moving the correction lens on an interchangeable lens side in accordance with an image stabilization amount. More specifically, the image is stabilized prior to imaging (exposure) by moving only the correction lens, and the image is stabilized during the imaging by moving both the correction lens and the image sensor. Then, the camera starts controlling the movement of the image sensor for the image stabilization after moving the image sensor in accordance with the position of the correction lens when the imaging starts.
IIS (InCamera Image Stabilization)
Thereby, the image is stabilized by moving the image sensor 104 (referred to as IIS hereinafter). The IIS is performed for the camera shake in the vertical direction (pitch direction) and the camera shake in the horizontal direction (yaw direction).
Canon Dual IS Patent Images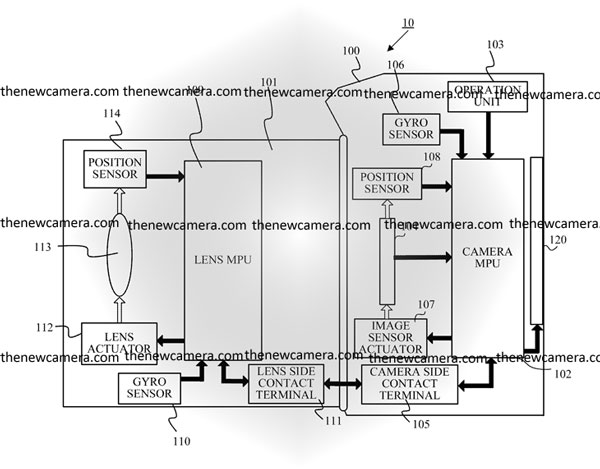 We will update you soon as we get any new information.
Get LIVE RUMORS –> FACEBOOK | TWITTER |  INSTAGRAM to to get live news + Canon rumors 24X7