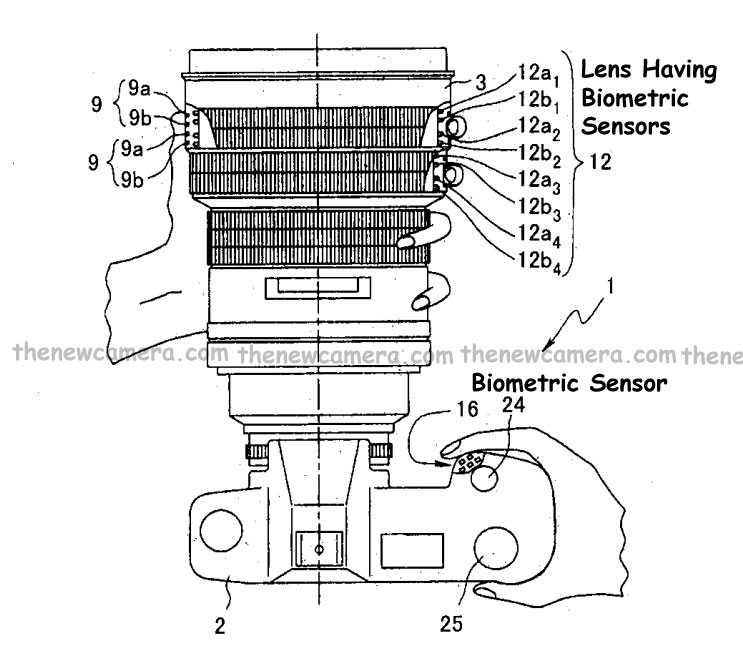 Tnenewcamera Exclusive –  Latest patent from Nikon shows they are working on Biometric Sensors, these senors will be placed in various parts of the lens as well as just in front of shutter button of the camera to record Bio-metric information of the photographer.
Since the patent is on Japanese language, I am not able to resolve the entire details through electronic translation.
Patent says not only Biometric Sensors details, mood of the subject will be also recorded.. take a look at the translated lines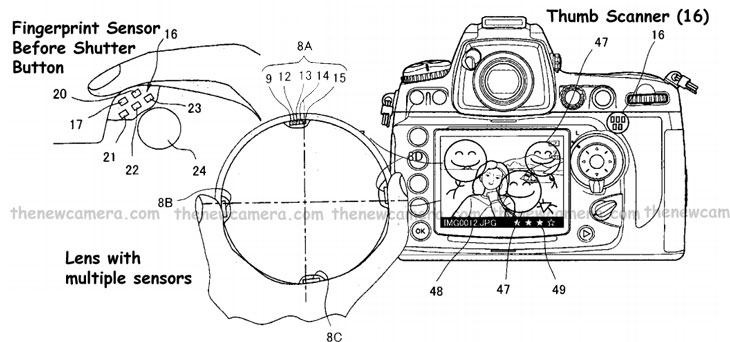 Translated Details from Patent Document
The display device includes: an input unit for inputting biometric information of a photographer at a time of photographing an image; a display unit for displaying the image; and a processing unit for estimating an emotion at the time of photographing from the biological information of the photographer and processing an image to be displayed on the display unit on the basis of the estimated emotion.

More interesting part of the patent, the Camera will also have information about the mood of photographer
Feelings entertaining when the photographer to take to face the subject, elation, anxiety, emotions, such as disappointment is an infinite variety. However, it is generally difficult to express such emotions during shooting the subject image itself. In some cases, the photographer sometimes try not to expose his feelings to the subject image. On the other hand, a viewer viewing the captured image, if understood photographer emotion at the time of shooting, it is possible to enjoy more deeply captured image. 
Also take a look – Nikon Patent – Lens with Touch and Pressure Sensor