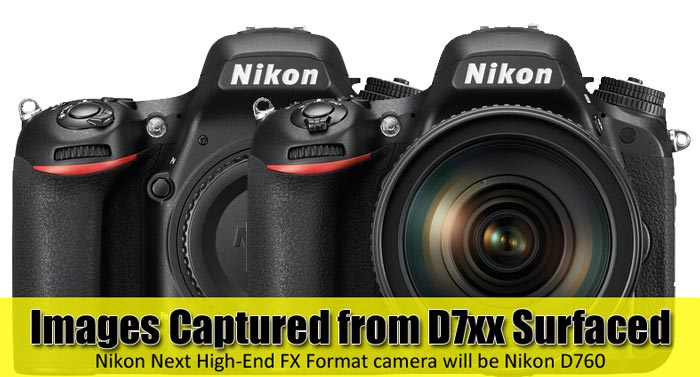 Rumors started when Swedish photographer Tomas Jönsson uploaded a pic (and one more later) on his Facebook Timeline at 2015 Dec and made a claim that these two pictures he posted on facebook captured from new Nikon fullframe camera D7xx.
When someone asked him"Is it Nikon D6″ then he replied that the  camera he is testing isn't a flagship fullframe camera, it will sit behind flagship line by having D7xx name. The one and only D7xx camera expected to arrive next year is Nikon D760.
Few days ago we have posted that Nikon D760 camera is coming with same sensor as Nikon D5 and all information we got today via different websites pointing the same info, isn't it 🙂
1. Image #1 Captured from a D760 Prototype
Take a look at the first shot shared by the photographer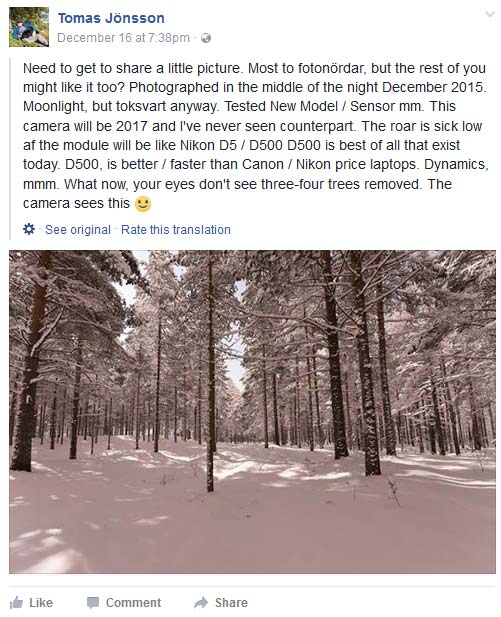 Translation:
Must share a little image. Mostly for the photo-freaks, but maybe the rest of you likes it too. Taken in the middle of the night in December 2015. Moonlight, but still very dark. Tested a new model/sensor. This camera comes 2017 and I have never seen the like. Noise is super-low, the AF-module will be like D5/D500, ie as D500 best of all there is today. D500 is better/faster than Canon's/Nikon's pro models. The dynamics etc. Think now, the eyes can see three-four trees away. The camera sees this
2. Image #2 Captured from a D760 Prototype
And later the second shot he shared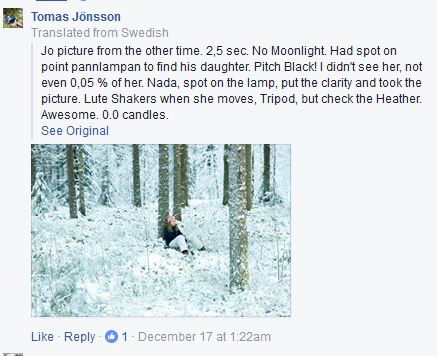 Translation:
This one is more crazy 🙂 Look. No moonlight here. No light at all. NADA! Totally pitch-black forest. I searched for Emmy with my headlamp. Set the focus with the headlamp in my hand pointed at her. 2.5 sec, tripod. She's not still, but look at the heather. Absurd..
3. Price of Nikon D760

Later on the discussion on Facebook the photographer also claimed that the camera will cost you around $2600. It's really a big deal when you are getting a sensor form $6k camera body.
Update – 22 Dec 2016

The photographer who captured the image reveled more details and according to him the camera was Nikon D750 installed with a custom 20MP high sensitive sensor for test purpose. At the moment there are no proof or information that Nikon will use the same sensor in it upcoming cameras, it was one of kind prototype being used for test purpose only. But the most important thing the images are real and captured from a test unit, we will update you soon as we get any information.
STAY WITH ON FACEBOOK | TWITTER | GOOGLE+ to get live news + Nikon rumors 24X7
| | |
| --- | --- |
| Download our APP from Android Play-store and get latest updates in your smartphone | |