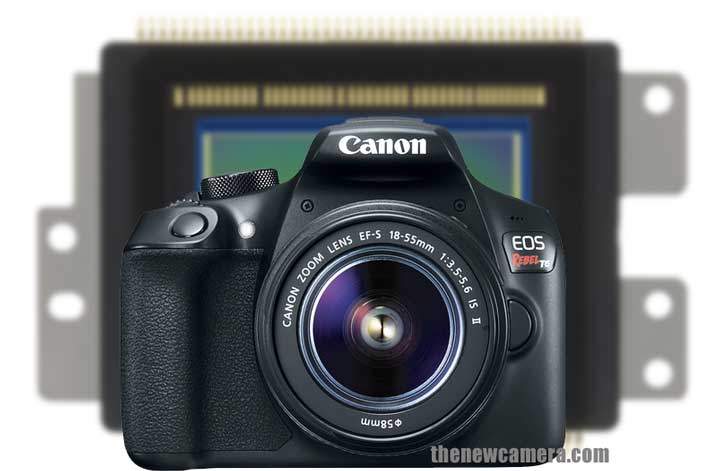 According to information we have received, Canon is finally saying goodbye to 18MP APS-C traditional contrast detect sensor. The sensor was last used 1300D camera. Take a look at the list of models having same 18MP sensor
Last Camera Models with 18MP APS-C Sensor
| | | | |
| --- | --- | --- | --- |
| Camera Name | Sensor | AF Points | MAX ISO |
| Canon 7D | 18 MP | 19 Point AF | 12800 |
| Canon 60D | 18 MP | 9 Point AF | 25600 |
| Canon 700D | 18 MP | 9 Point AF | 25600 |
| Canon 1300D | 18 MP | 9 Point AF | 12800 |
After Canon 700D Rebel series canon opted new series of 24MP Hybrid sensors. Canon 7D successor carries 20.2 MP DualPixel CMOS AF Sensor. But, at the same time we can also say that..
The Canon 18MP sensor was a excellent performer and was used in many Canon models. The biggest disadvantage of the sensor was AF issue while recording a video from DSLR. Due to the use of traditional contrast detect sensor the DSLRs using the sensor was unable to do AF while recording video and the contrast based AF was also slow and sluggish.
Canon slowely replaced all the contrast based sensors from DSLRs lineup and replaced them with HYBRID and DPAF (Dual Pixel CMOS AF) sensor. These sensors do blazing fast AF while using Live view display or shooting a still scene. Currently the DPAF sensors are used inside the Canon Pro DSLR lineup (APS-C and FF) and Hybrid Sensors are being used inside the REBEL series.
Canon 1400D / T7 to feature 24MP Hybrid Sensor
Based on the information we have received it also indicates very clearly that Canon 1400D will have 24MP Hybrid AF Sensor. The canon 1300D was announced on March 10, 2016. The 1400D is expected to arrive either Q of 2017 or may be on early 2018. The core specification of the camera is not know yet, we will bring more updates soon.
Also look at – Confirmed: Canon 77D and Canon T7i / 800D on February 2017
We will bring more update soon Keep following us on FACEBOOK | TWITTER | GOOGLE+ to get live news + See all  Canon Rumors 24X7+