The New Camera Exclusive – From translated patent details and images it's very clear that makers of SLT technology still interested in SLT tech. A latest patent doc we have received.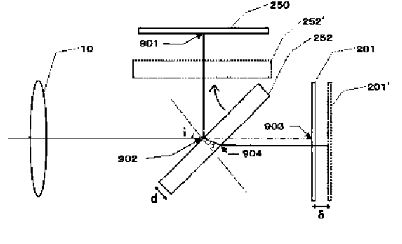 JP2017021175 (A) ― 2017-01-26
Application number: JP20150138247 20150710
Translated text from patent Description: To provide a single-lens reflex camera having a half-mirror configuration capable of performing image-plane AF, which offers a reduced release time lag by capturing an image without performing AF after mirror-up.SOLUTION: An image capturing device comprises an image capturing optical system, a matte screen on which an image from the image capturing optical system is formed, viewfinder means, an image sensor on which the image from the image capturing optical system is formed, focus detection means included in the image sensor, and a half-mirror. The focus detection means is configured to detect focus with the mirror down by performing ranging with a focus offset corresponding to a thickness of the half-mirror so that light is focused on the image sensor when the mirror is up.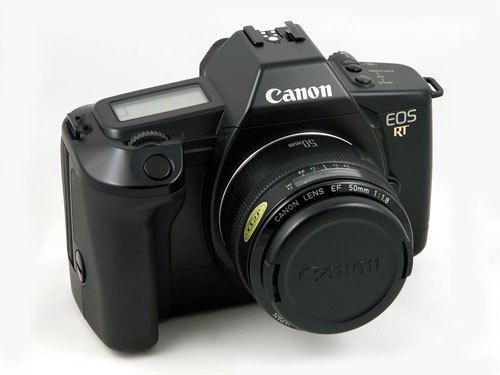 Pellicle Mirror – Back in 1989 Canon introduced first consumer SLR camera Canon EOS RT with Pellicle Mirror, actually the Pellicle mirrors based camera offers some of the advantages over the traditional SLR / DSLR camera, since When you DSLR (Canon, Nikon, Pentax) mirror flips up when you press the shutter button, it allow the light to pass through it to the sensor / flim of the camera, but the biggest problem of the moving mirror that it creates vibration, produces noise, creates a viewfinder blackout for a fraction of second and also limits the Camera burst speed capability.
A Pellicle mirror is actually a translucent film that will remain in fixed place at middle and always reflects some of the light up to the viewfinder and AF sensor, rest of the reaming light goes to the film / sensor.
Canon SLT patent isn't new – June 1st, 2015 we have also published Canon SLT related patent. You can check it out here.