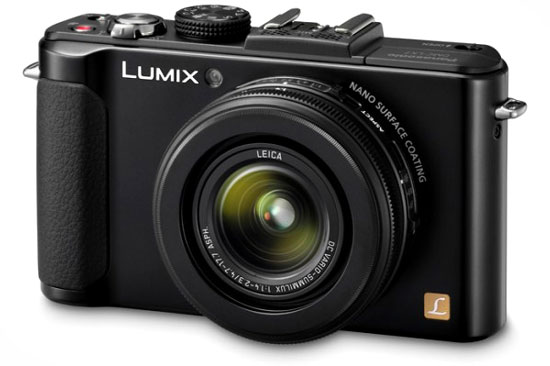 ALMOST CONFIRMED: According to our trusted source, on Monday July 15 Panasonic Canada informed its retail dealers that the DMC-LX7 had been DISCONTINUED, and no more were available from stock. On Friday July 19, Panasonic.ca finally posted in its advanced compact camera section the data for the DMC-LF1 as a replacement for the DMC-LX7 at the same last MSRP C$479.99 as the LX7.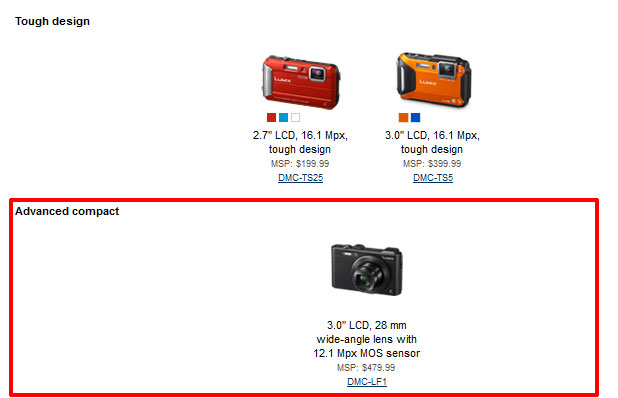 See Panasonic LF1 at Amazon
Panasonic's F-series cameras, currently the GF6 and LF1, are designed for the Asian market, where small is good and smaller is better, and small size always trounces performance. The LF1 is an inferior replacement for the LX7, which was once Panasonic's best selling camera, so an announcement for the DMC-LX8 seems imminent. The response from dealers to the still-to-be-delivered LF1 has been so lukewarm (Canadian retailers having been burned by the low sales of the GF series) that Panasonic has sold the LF1 to airmiles.ca as a redeemable reward, the LF1 making its first appearance there on August 7, with a promised delivery time of four weeks.
Take a look at the announcement date of LX series camera
LX3: 21 July 2008
LX5: 21 July 2010
LX7: 18 July 2012
Panasonic's LX series cameras have been regularly upgraded in July with one year gap. The announcement of the DMC-LX8 may make 2013 the exception to this policy.
Unconfirmed, but plausible:The LX7 air-gap LCD panel, which is likely to be repaced with a gapless capacitive-touch panel. With less than a year to design a replacement camera, Panasonic may not have many other radical upgrades to put into the LX8, we will see few basic upgrade in core specificartion, so enthusiasts with cosmic-fantasy wishlists may be disappointed.
Time to grab the LX7 before it goes out-of-stock – buy Panasonic LX7 from Amazon | B&H
---
Also take a look at – Canon G15 vs Nikon P7700 vs Panasonic LX7 vs Samsung EX2F – High ISO Test  | Panasonic LF1 vs Canon G15 vs Nikon P7700 vs Panasonic LX7
---
Thanks for sending us the valuable information to me, Message to sources: You can send me more info directly at contact@thenewcamera.com