Canon G15 vs Nikon P7700 vs Panasonic LX7 vs Samsung EX2F High ISO test done by focus-numerique, For the test the scene is illuminated at 200 lux, Images below are visible 100% and you can download the raw files from focus-numerique. see the High ISO test images below (click to enlarge)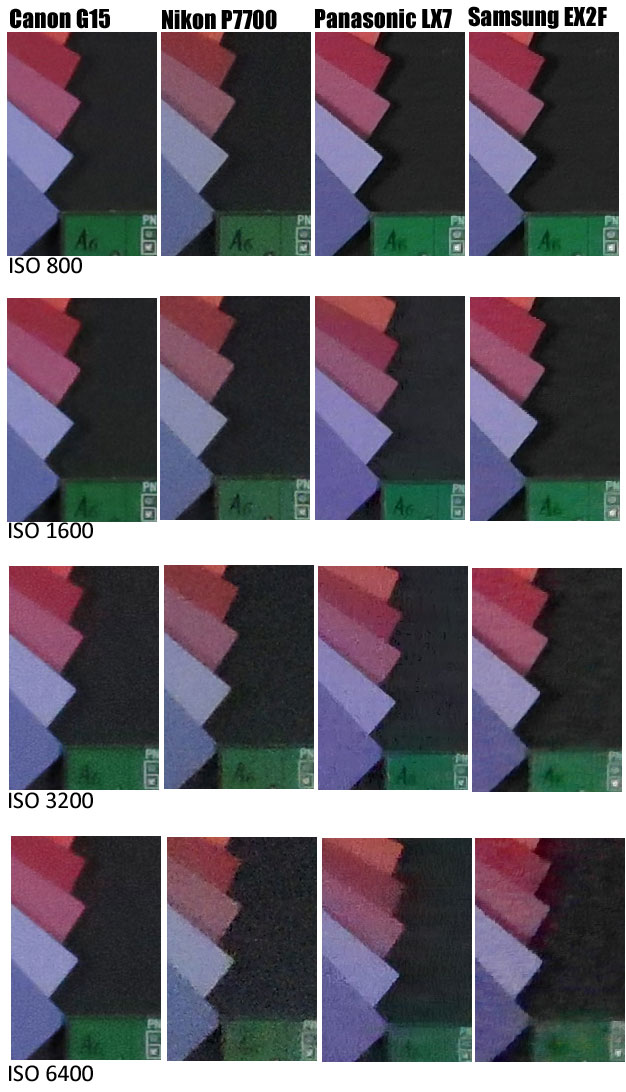 We have arranged the compact camera according to there high ISO performance,
1. Canon G12
2. Nikon P7700
3. Panasonic LX7
4. Samsung EX2F
Both Canon G15 and Nikon P7700 performance was almost same, Canon G15 showed a bit better result at ISO 3200 and ISO 6400, Samsung and Panasonic showing high amount of noise at ISO 3200 and ISO 6400.
Buy Products from Amazon Support New Camera
---
Image credit: focus-numerique