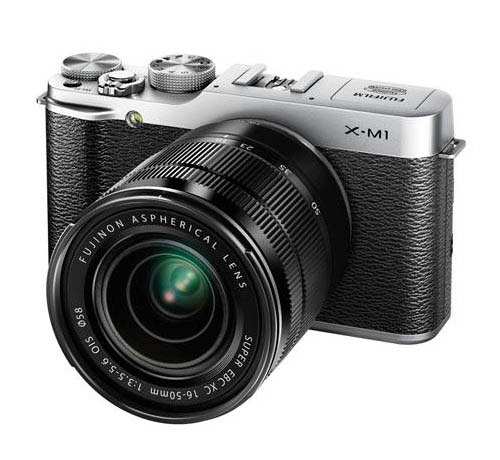 The long-rumored Fujifilm X-M1 camera announced today, the camera features 16.3MP APS-C X-Trans CMOS Sensor same as X-E1, EXR Processor Pro image processor and extended to 25600 for clear imaging in low light and continuous shooting of 5.6 fps is supported. New X-M1 features Full HD 1080/30p video capture, large 3.0″ TFT LCD monitor with 920k-dot resolution and Wi-Fi connectivity for WiFi connectivity for easy data transfer and sharing, take a look at the Major features below.
Fujifilm X-M1 Major Features
16.3MP APS-C X-Trans CMOS Sensor
Fujifilm Proprietary X-Mount
Includes 16-50mm XC Lens
3.0″ 920k-dot LCD Tilt Monitor
Built-in WiFi Connectivity
Full HD 1080p Video with Stereo Sound
Focal Plane Shutter
100-25600 ISO Sensitivities
Magnesium Alloy Body
External Microphone Outlet
The X-M1 WiFi allows you transfer images to your Android or iOS mobile device. With the new Fujifilm Camera App you can browse the image contents of your camera from your mobile device and transfer up to 30 images at a time.
The Fujifilm X-M1 Mirrorless Camera Price
 Fujifilm X-M1 Price – Body $699.95 / $799.95 + With kit Lens /
 Pre-order at

Amazon

 Pre-order at Adorama

 Pre-order at B&H Store
Sample Images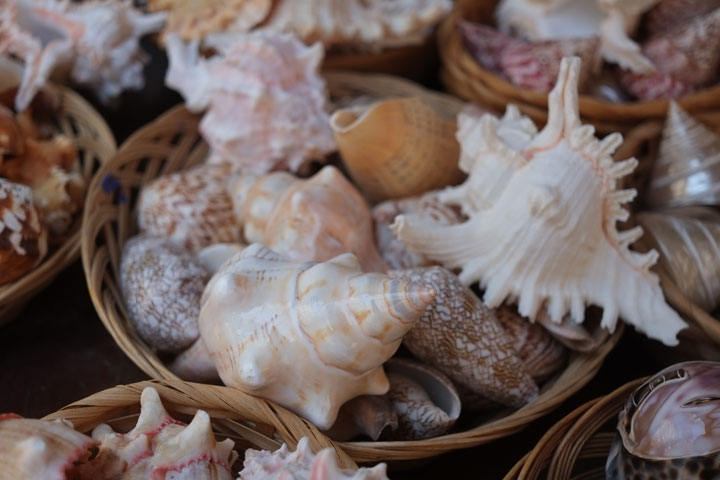 Captured with XC 16-50mm f/3.5-5.6 OIS Lens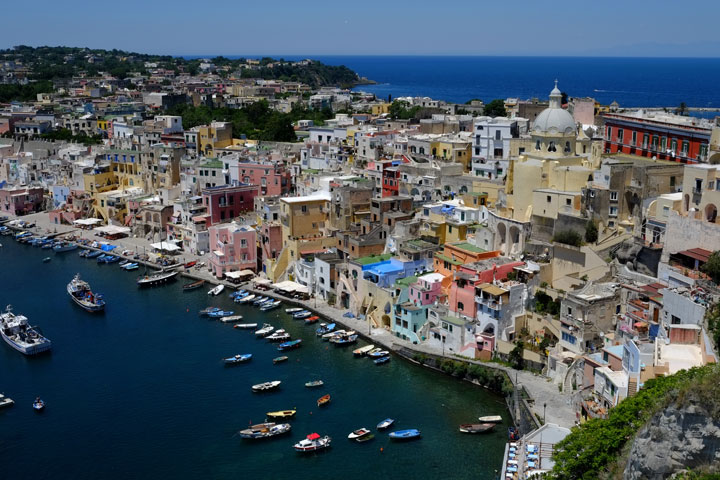 Captured with XC 16-50mm f/3.5-5.6 OIS Lens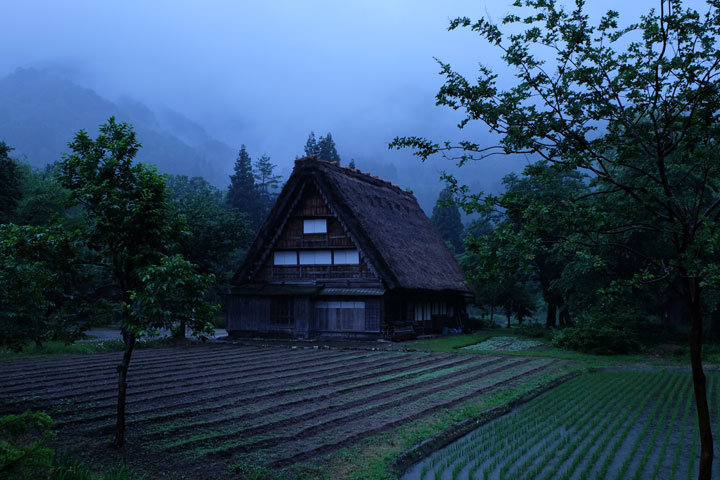 Captured with XF 27mm f/2.8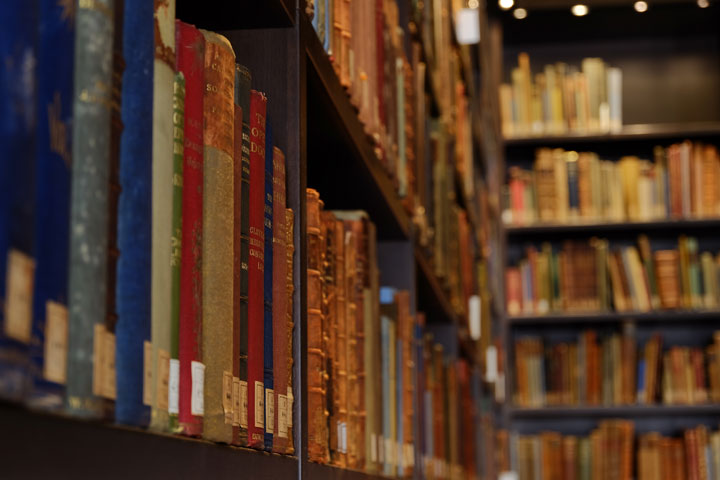 Captured with XF 27mm f/2.8
High Res Samples available at Japanese website (here and here)
Press Release
FUJIFILM Corporation (President: Shigehiro Nakajima) today announces the release of two new firmware updates for the FUJIFILM X-Pro1 and X-E1 compact system cameras, one on 25thJune and a further one on 23rd July.
25th June firmware update:
FUJIFILM X-Pro1 Ver.2.05, FUJIFILM X-E1 Ver.1.06
1.  Additional functionality to improve "one-handed" camera operation
A 'Focus Frame Selection' option has been added to the 'Fn' (function) button.
This offers easier/quicker operation when setting the Focus Frame Selection using only your right hand.
A second 'Fn' button can be allocated.
This enables you to allocate a function to the selector "down" button. The default setting is 'Focus Frame Selection' but this can be changed to whatever suits your shooting style.
2.  Enable aperture control for lenses without aperture rings (XF27mmF2.8 / XC16-50mm F3.5-5.6 OIS)
If you are using either of these lenses which do not feature aperture ring, this firmware update allows you to adjust the aperture setting by using the command dial.
23rd July firmware update:
FUJIFILM X-Pro1 Ver.3.00, FUJIFILM X-E1 Ver.2.00
1.  Improvement of AF speed. Improves AF speed on all existing XF lenses, thanks to the updated algorithm throughout the full range of focal length. Lenses covered:
XF14mm F2.8 R
XF18mmF2 R
XF35mmF1.4 R
XF60mmF2.4 R Macro
XF18-55mmF2.8-4 R LM OIS
NOTES:
The AF Speed on the XF55-200mmF3.5-4.8 R MS OIS lens has been already optimised.
For all lenses other than the XF55-200mmF3.5-4.8 R MS OIS, the firmware for each lens must be also updated.
2.  'Focus Peak Highlight' function for manual focusing
A 'Focus Peak Highlight' function, which features on the X100S and X20 cameras, can be added via this firmware update. It assists accurate and sensitive manual focusing by enhancing the outline of your subject in high contrast.
3. Improvement in 'Checking Focus' operation: how to change magnification ratio in manual focusing
The process to check focus by selecting manual focus magnification has improved. Just press and rotate the dial right or left and the camera will alternate magnification between 3x and then 10x , whichever way you continue to turn it.
To download the new firmware files & instructions on upgrading your cameras:
Please visit Fujifilm's global website: http://www.fujifilm.com/support/digital_cameras/software/
Fujifilm X-M1 Full Specification
Number of effective pixels
16.3 million pixels
Image sensor
23.6mm×15.6mm?APS-C?X-Trans CMOS with primary color filter Total number of pixels: 16.5 million pixe
Sensor Cleaning system
Ultra Sonic Vibration
Storage media
SD memory card / SDHC memory card / SDXC(UHS-I) memory card
File format (still image)
JPEG (Exif Ver 2.3 *2),
RAW (RAF format), RAW+JPEG
(Design rule for Camera File system compliant / DPOF-compatible)
Movie
Movie File Format : MOV
Movie Video Compression : H.264
Audio : Linear PCM Stereo
Number of Recorded Pixels
L: <3:2> 4896×3264 <16:9> 4896×2760 <1:1> 3264 × 3264
M: <3:2> 3456×2304 <16:9> 3456×1944 <1:1> 2304 × 2304
S: <3:2>2496×1664 <16:9> 2496×1408 <1:1> 1664 ×1664Motion Panorama
L Vertical: 7680×2160 / Horizontal: 7680×1440
M Vertical: 5120×2160 / Horizontal: 5120×1440
Lens Mount
FUJIFILM X mount
Sensitivity
Equivalent to ISO 200 – 6400 (Standard Output Sensitivity)
AUTO mode : AUTO(400)/AUTO(800)AUTO(1600)/AUTO(3200)/AUTO(6400)
Extended output sensitivity equivalent ISO 100, 12800 and 25600
Exposure Control
TTL 256-zones metering, Multi / Spot / Average
Exposure Mode
Programmed AE, Shutter priority AE, Aperture priority AE, Manual exposure
Exposure Compensation
-2.0EV – +2.0EV, increment with 1/3EV step
Image Stabilizer
Lens shift type (when OIS type lens is set)
Shutter control
Focal Plane Shutter
Shutter Speed with Mechanical Shutter
(Advanced SR AUTO mode) 1/4 sec. to 1/4000 sec.
(All other modes) 30 sec. to 1/4000 sec. Bulb (max.60min.)
Synchronized Shutter speed for flash ?1/180 sec. or slower
*At S or M mode, 1/160 sec. or slower can be set .
Continuous Shooting
approx. 5.6fps (JPEG: max. 30 frames, RAW/RAW+JPEG: max. 10 frames)
approx. 3.0fps (JPEG: max. 50 frames, RAW/RAW+JPEG: max. 10 frames)
* SD card "Class10" or higher
Auto Bracketing
AE Bracketing (±1/3EV, ±2/3EV, ±1EV)
Film Simulation Bracketing (Any 3 type of film simulation selectable)
Dynamic Range Bracketing (100%, 200%, 400%)
ISO sensitivity Bracketing (±1/3EV, ±2/3EV, ±1EV)
Focus (mode)
Manual Focus/Area AF/Multi AF/Continuous AF/Tracking AF
Focus Type
TTL contrast AF, AF assist illuminator available
AF Frame Selection
Area (EVF/LCD: 49 areas with 7×7) / Multi
changeable size of AF frame: among 5 type
White Balance
Auto/ Custom/ Preset(Fine/ Shade/Fluorescent light (Daylight)/ Fluorescent light (Warm White)/ Fluorescent light (Cool White)/Incandescent light
Self-timer
Approx. 10sec. / 2sec. Delay
Flash
Manual pop-up flash (Auto flash)
Guide number: approx 7 (ISO200 m)
Flash Modes
Red-eye removal OFF: Auto/Forced Flash/Suppressed Flash/Slow Synchro/Rear-curtain Synchro/Commander
Red-eye removal ON: Red-eye Reduction Auto/Red-eye Reduction & Forced Flash/Suppressed Flash/
Red-eye Reduction & Slow Synchro/Red-eye Reduction & Rear-curtain Synchro/Commander
*Red-eye removal is active when Face Detection is set to ON
Hot Shoe
Yes (dedicated TTL Flash compatible)
LCD Monitor
3.0-in. aspect ratio 3:2 approx. 920K-dot Tilt type TFT color LCD monitor (Approx. 100% coverage)
Movie Recording
1920 x 1080 pixels, 1280 x 720 pixels (24frames / sec.) with stereo sound
Individual movies cannot exceed 29 minutes in length
Mode dial
Advanced SR AUTO/P/S/A/M/C/Portrait/Landscape/ Sport / SP (Scene Position) /Adv./AUTO
Film Simulation mode
PROVIA (STANDARD)/ Velvia (VIVID)/ ASTIA (SOFT)/ MONOCHROME/ SEPIA
Advanced filter
Toy camera/ Miniature/Pop color/ High-key /Low-key/Dynamic tone/ Soft focus/Partial color (Red/Orange/Yellow/Green/Blue/Purple)
Other photography functions
"Face Detection, Auto Red-eye Removal, Setting (Color, Sharpness, D-range, Gradation), Multiple exposure, Depth of Field display, Histogram display, Framing guideline, Frame No. memory, Monitor Sunlight mode, Focus Peak Highlight, Date stamp, Fn button setting "
Wireless transmitter ( standard)
IEEE 802.11b/g/n (standard wireless protocol)
Playback Functions
RAW conversion, Image rotate, Red-eye reduction, Photobook assist, Erase selected frames, image search, Multi-frame playback (with micro thumbnail), Slide show, Mark for upload, Protect, Crop, Resize, Panorama, Favorites
Wireless function
Geotagging setup, Image transfer (Individual image/Selected multiple images), View & Obtain Images, PC Autosave
Other functions
PictBridge, Exif Print, Language selection, Time difference, Quick start mode, Silent mode
Interface
USB 2.0 High-Speed
HDMI mini connector (Type C)
Remote release terminal for RR-90 (sold separately)
Battery
NP-W126 Li-ion battery (included)
Operating Temperature
32 to 104°F / 0 to 40°C
Battery Frame Guide
Approx 350 frames (When XF 35mm F1.4R is set)
Starting Up Period
Approx 0.5 sec, when QUICK START mode set to ON
Approx 1.0 sec, when QUICK START mode set to OFF
evaluated by FUJIFILM method
Dimensions WxHxD
4.6 x 2.6 x 1.5″ / 116.9 x 66.5 x 39.0mm
Weight
Approx. 330g / 11.6 oz. (including battery and memory card)
Approx. 280 g / 9.9 oz. (excluding accessories, battery and memory card)
Camera Images