Fujifilm X-A vs X-A1, before we start I must say that Fuji X-A1 users that don't waste your money in updating your camera… now look at the table carefully… and spot the difference..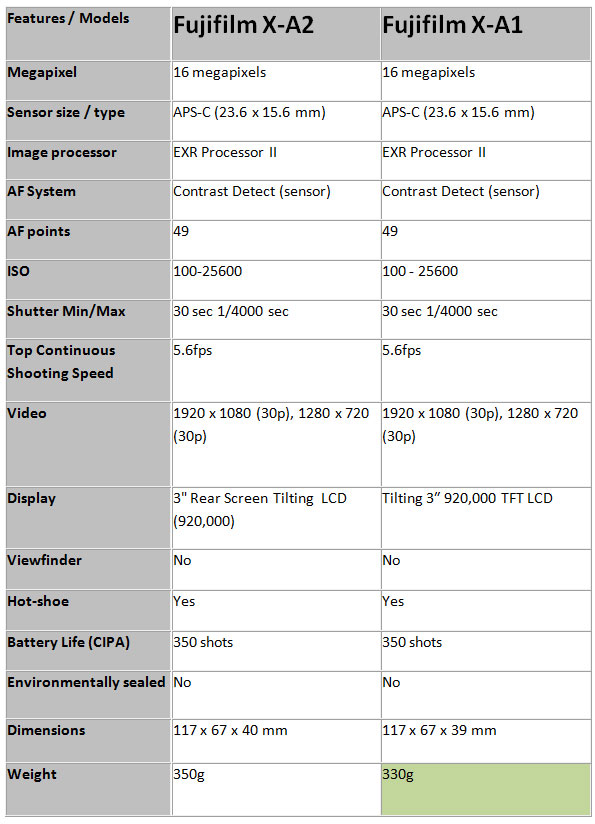 Both the camera shares same sensor, image processor, AF system, and even the display remains same.
There is no major difference between the core specification of both the camera, actually Fuji should explain briefly why did they announced the X-A2 camera.
Click here to buy Fujifilm X-A2 from Amazon | B&H Store