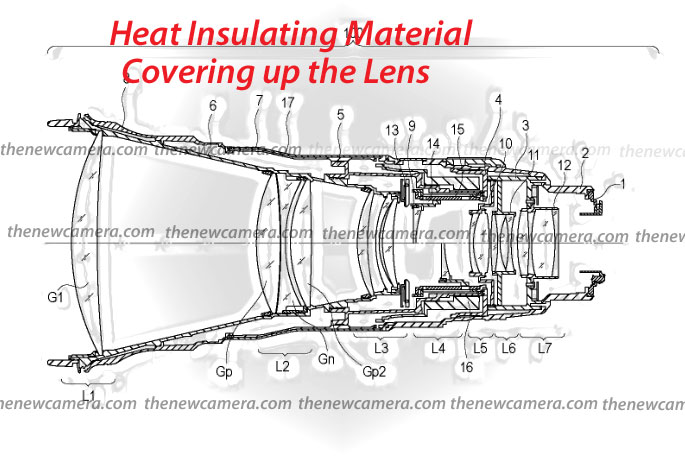 TNC Exclusive: Its has been seen that optical performance of lens is reduced with respect to change in temp. In general when lens is being used by photographers in  direct sunlight for hours the temperature inside the lens is raised and which affects the overall optical performance of the lens. Latest patent suggest that Canon wants to improve the heat insulation coating over its high-end lenses to prevent overheating of lenses.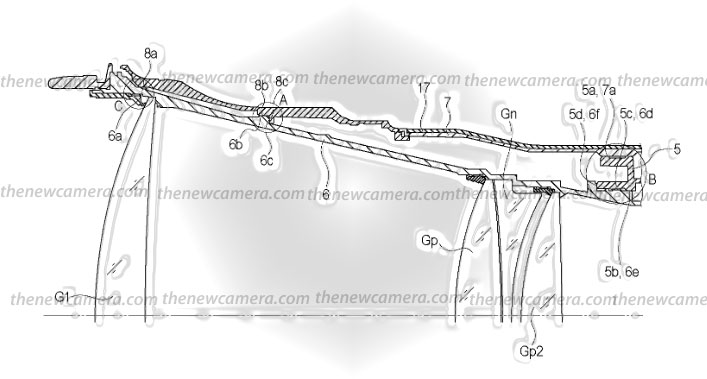 Canon to improve heat insulation of following lenses mentioned in the patent document
Canon EF 300mm f/2.8L IS USM II
Canon EF 400mm f/5.6L USM Lens
Canon EF 500mm f/4L IS II USM Lens
Canon EF 800mm f/5.6L IS USM
Patent Details (Translated from Japanese)
A possible to obtain a lens device change in optical performance is reduced relative to a temperature change in the ambient. In the lens apparatus having an optical system including an A positive lens Gp, the material of the positive lens Gp is ​​set properly, the exterior member 7 of coupling mechanism which protects the holding member 6 and the holding member 6 for holding the positive lens Gp the set properly. .Field
The present invention relates to a lens holding mechanism in the lens unit and an imaging apparatus having the same.
Lens apparatus such as an interchangeable lens for use in a digital still camera is used in various environments. For example, when the lens device is used in high temperature environment, the temperature of the lens included in the lens unit is increased, the optical properties of the lens may change.
References 1, by disposing the heat insulating member between the light source and the lens unit, discloses an optical apparatus employing the heat that is not easily transmitted configuration from the light source to the lens barrel.
Also see – Canon Working on Hybrid Viewfinders For DSLRS
Stay with us FACEBOOK | TWITTER | GOOGLE+ to get live news + Canon rumors 24X7