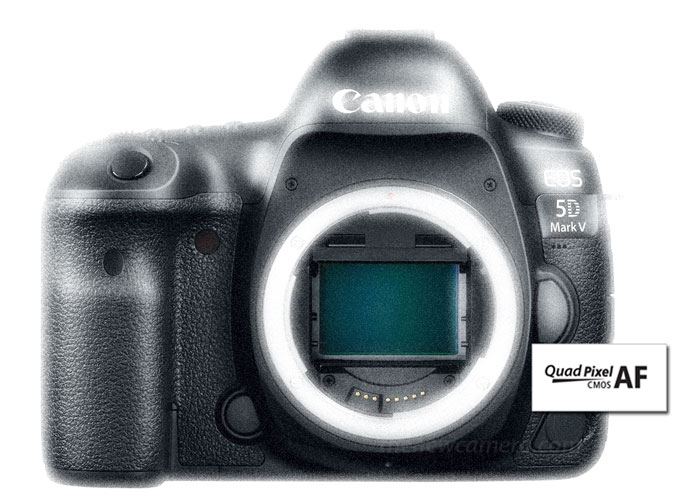 TNC Exclusive: According to latest information we have Canon is working on Quad pixel AF, the tech may be 2 years from now but it is happening inside Canon.  Consider this strictly a rumor right now and not a news.
1. Canon DUAL Pixel CMOS AF
Canon 70D (Amazon) was the first Canon DSLR to have DPAF tech and after that Canon DUAL Pixel CMOS AF created a revolution in camera industry, Canon DSLR has become one of the first choice of young age photographers and online content creators., for it's fast and accurate focus works very well either you are cresting a still or Video.
2. Canon Quad Pixel CMOS AF
If Canon plan's to introduce Quad pixel CMOS AF it they will sure select pro-DSLR body either Canon 1DX Mark III or Canon 5D Mark V to dominate other flagships.OR it is possible that they may pick upcoming FF Mirrorless cameras to introduce QPAF system. According to the information we have the QPAF is more fast as well as accurate than DPAF. The capability to create better Post Focus images will be increased.
Take a look at the features of Quad Pixel AF
More FAST and accurate than DPAF
More Advance Post Focus and Focus Stacking
We will update you soon as we get any new information.
PS: Well, to all reputed and non-reputed websites around the world this news / rumor was first published here So, don't forget to mention source. And yes  Consider this strictly a rumor right now and not a news.
Subscribe to FACEBOOK | TWITTER | GOOGLE+ to get live news + Canon rumors 24X7