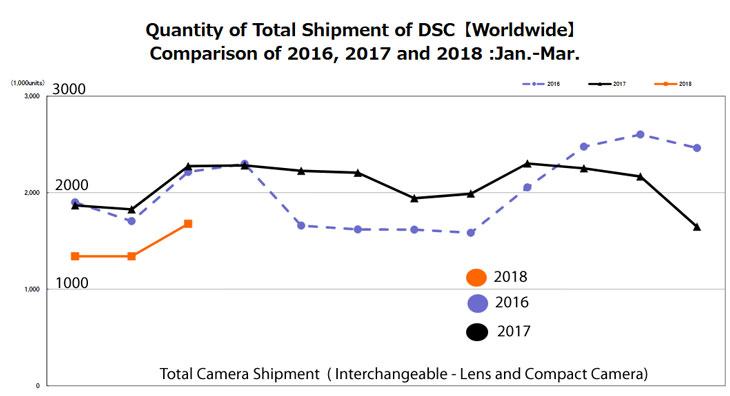 The first quarter of digital camera worldwide shipment stats rolled out by CIPA. And according to the sales statics the worldwide shipment of the camera again dropped when compared to the year of 2016 and 2017.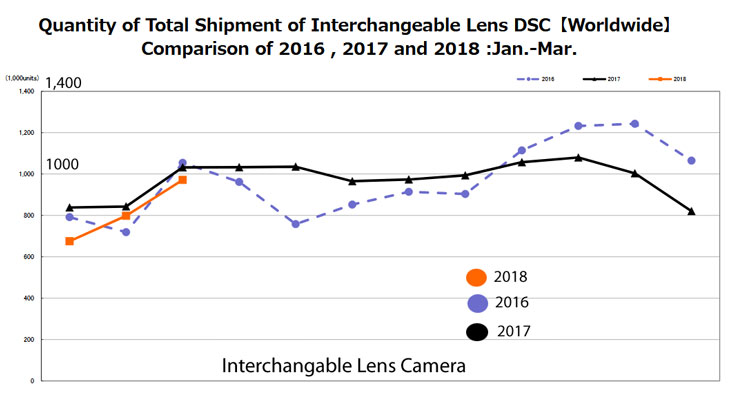 However, if you break down this graph into interchangeable lens cameras and compact camera. Then you will get clear idea that compact camera sales are now all time low but the interchangeable lens camera shipment quantity is same as of previous 2 years.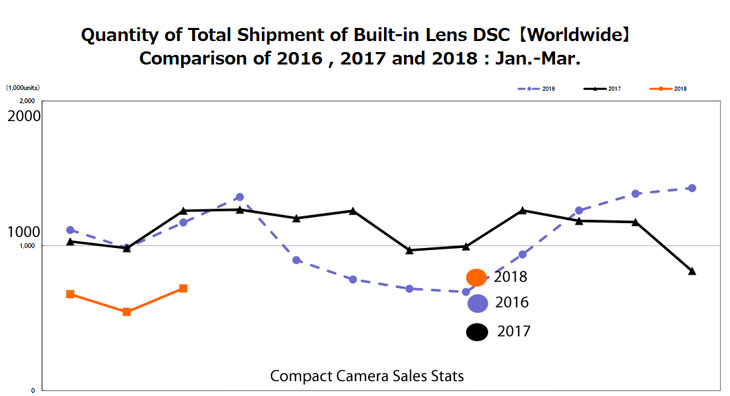 That's a clear indication consumers are not preferring tiny compact cameras now, smartphone literally killed the sales volume of all small sensor cameras. However, Compacts with large sensor like Sony RX100 series, Canon G series are still in production and being used by most of the professionals and semi-pro users worldwide.
Also see – Digital Camera Sales all Time Low | Should Canon and Nikon Announce Medium Format Mirrorless Camera?