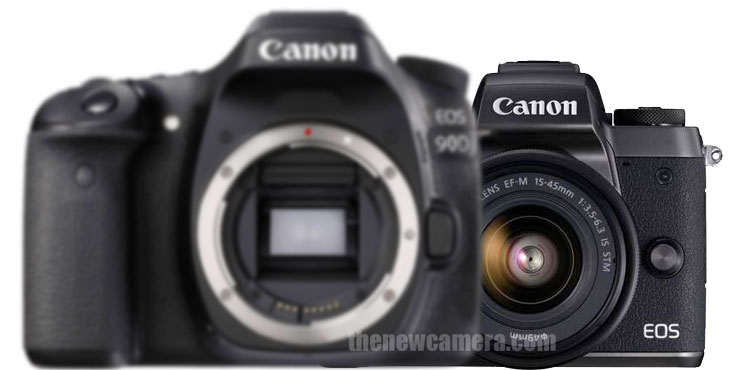 According to latest rumors surfaced over the web, Canon 90D will feature built-in image stabilization system. The rumor is coming from veteran rumor mill,  however take this information with a grain of salt, since it's coming from anonymous sources.
It all started when we have published Canon is working for built-in image stabilization for DSLRs back on Nov 2018.
In general a patent takes two to three years to become a product. So, if we have spotted a DSLR Image stabilization unit patent back on 2018 then we can expect a DSLR camera with IS in 2020.
IS in FF DSLR before APS-C ?
We all know and Nikon is rumored to bring Image Stabilization inside Nikon D6 DSLR before 2020 Olympics. So, it do make a high possibility that upcoming Canon 1DX Mark III will carry built-in Image stabilization system inside it.
Take a look what Canon representatives said about IS tech. inside camera
We already have three patents on IBIS – on a mobile matrix and stabilization, Canon is currently developing a matrix stabilization technology – it will be coming soon. Other companies had a huge amount of problems with this. They test it essentially on users.
Fortunately here at thenewcamera.com we have published three different patents of Canon working in built-in image stabilization system See patent 1 | patent 2 | patent 3
Canon into DSLR cannibalization from 2018
It clearly means, if they bring a new technology (Like IS unit or BSI CMOS sensor or a new image processor) they will first prefer Mirrorless camera instead of DSLRs.
That's why they have selected EOS M50 camera to introduce Digic 8 image processor,  first Canon APS-C Mirrorless camera to shoot 4K videos at 24p. Also first APS-C camera to feature .CR3 (3rd gen of RAW files) and also C-RAW which takes approx 40% less space compared to conventional RAW file.
In previous interviews Canon rep. told us that due to cost factor they were not able to introduce Image Stabilization inside EOS R camera.
So, they may prefer Canon EOS R Professional Mirroless camera or Canon EOS M5 Mark II to introduce Image stabilization inside FF or APS-C camera line-up.
About Canon 90D with Image Stabilization


Canon 90D can have Image Stabilization unit inside if Canon Marketing team wish to, otherwise they will prefer a APS-C Mirrorless camera for introducing Image Stabilization in APS-C Lineup before DSLRs.
Follow us for LIVE Updates
Check out Ongoing Featured and Lightning Deals at Amazon.com | Amazon.UK | B&H Store
Get LIVE RUMORS –> FACEBOOK | TWITTER |  INSTAGRAM to to get live news + Canon rumors 24X7