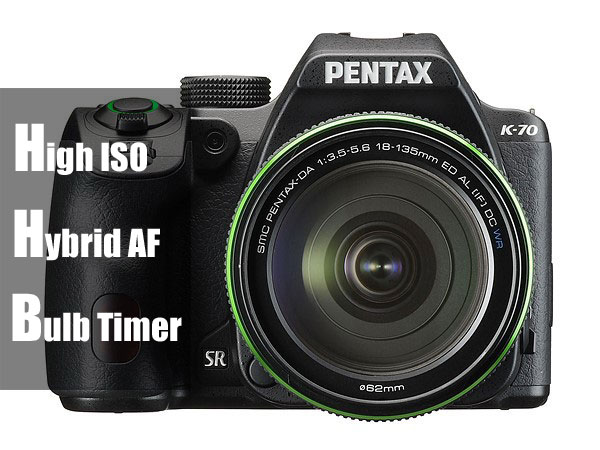 Buy Pentax K-70 camera from B&H
Do you want to know the new features inside Pentax K-7 camera ? but before that take a look at list of major features offered by the Pentax K-70 DSLR
Pentax K 70 Major Features
24.24MP APS-C CMOS Sensor
PRIME MII Image Processor
Anti-Aliasing Filter Simulator
3.0″ 921k-Dot Vari-Angle LCD Monitor
Full HD 1080i Video at 60 fps
SAFOX X 11-Point AF with 9 Cross Sensors
ISO 100-204800, Up to 6 fps Shooting
Built-In Wi-Fi, Compatible with O-GPS1
Shake Reduction & Pixel Shift Resolution
Weather-Resistant Construction
Pentax K 70 camera is the first Pentax APS-C mid-entry level DSLR that features Hybrid AF system, highest ISO range to 102400 and bulb timer function inside it, take a detailed report created by our staff members that explores the new features inside the K70 camera.

The Pentax MII processing engine now arrived with a new accelerator unit NEW

The camera features new image processing unit with very effective noise reduction system inside it,the new unit helps to boost ISO range upto 124000 with effectively suppresses noise from the image. It assures true-to-life rendition of gradation and texture at all sensitivity levels.
TOP ISO upto 102400
NEW
No the mid-entry camera of today features extensive ISO range with the help of new accelerator unit. Pentax made a breakthrough with Pentax  K 70 DSLR that produces images upto 102400 that isn't possible with the DSLRs of it's price range.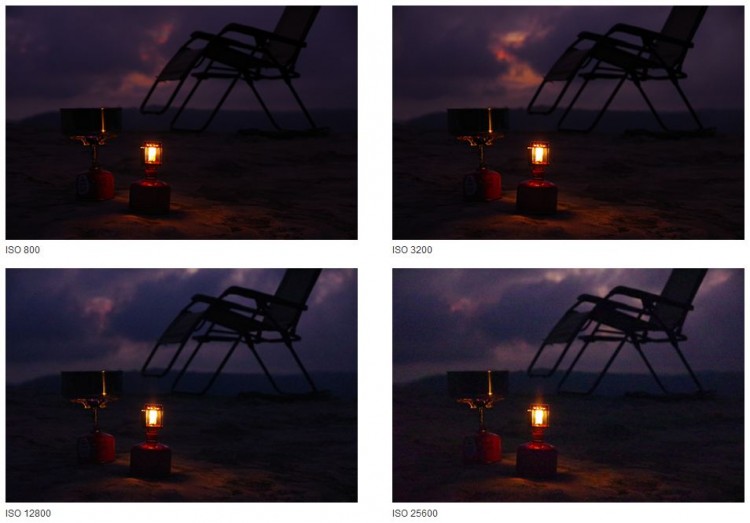 AA-filter-free NEW


The Pentax K70 DSLR is completely AA Filter free, the absence of AA filter directly effect on camera resolving power. You get super details in your image when even viewed at 100%, as we know that the camera also carry AA-filter simulator so which effectively minimizes the moiré patterns often generated on subjects with fine, repetitive patterns, and the false colors commonly generated at the edges of high-contrast images.
Hybrid AF
NEW
Pentax K 70 features Hybrid PDF operation during live shootings so you get speedy and accurate AF.  thanks to the introduction of hybrid autofocus Technology inside the k70 DSLR camera now you don't worry about the slow and sluggish DSLR AF.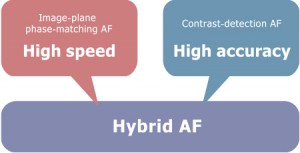 Pentax K 70 is the First DSLR to feature hybrid system inside it. The new system combines contrast system as well as phase detect system to ensure the accuracy as well as the speed of the AF.
Introduction of Bulb Timer function
NEW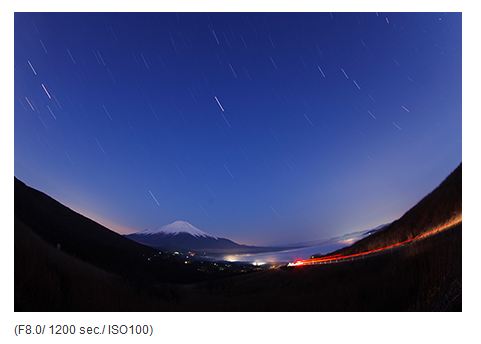 The Other new feature is bulb timer function inside the Pentax K 70 DSLR camera. it's a really very essential and handy tool for capturing celestial bodies and fireworks in the night sky. The bulb timer functions allow yo to capture or set an exposure time of 10 seconds to 5 minutes in 10 seconds steps are in 20 minutes with 1 minutes steps.
Outdoor-friendly LCD monitor
NEW

Pentax also introduced a new outdoor-friendly LCD monitor whose brightness level can be instantly adjusted to the desired level: brighter during outdoor shooting in sunshine, or dimmer during nightscape photography. It also provides a red-lighted monitor display function, which prevents the pupils of the photographer's eyes from closing down after they have become accustomed to a dark location during astronomical photography.
You can see Sample images captured by the Pentax K-70 DSLR here and announcement page here