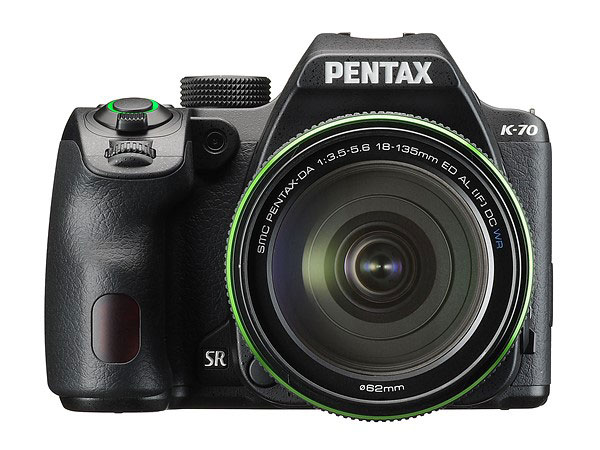 Buy Pentax K-70 camera from B&H
Pentax today announced the long rumored k70 DSLR camera. The camera features 24 megapixel aps-c CMOS sensor and Top sensitivity of 102400, the camera also features in body image stabilization and can record 4K video internally.
Recently announced Pentax K 70 camera comes with high resolution mode, dust proof and weather resistant construction and can shoot up to 6 frames per second with continuous support of AF.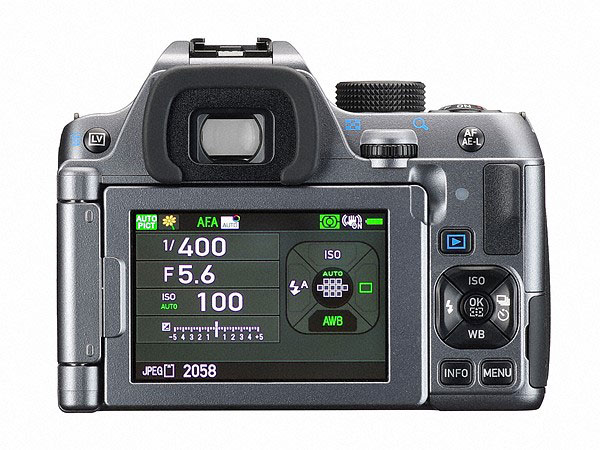 The k70 also comes with advanced wireless connectivity so can you share the files easily with computer PC laptop or a smartphone without any problem.
The Pentax K-70 will cost $649.95 and available from July 2016. Buy Pentax K-70 camera from B&H
---
Ricoh Imaging unveils weather-resistant, advanced digital SLR camera designed for the great outdoors
PENTAX K-70 incorporates speedy, high-accuracy AF, ultra-sensitive imaging engine and other technologies for producing high-resolution images in a wide variety of challenging conditions
DENVER, Colo., June 8, 2016—Ricoh Imaging Americas Corporation today announced the PENTAX K-70 advanced digital single-lens reflex (SLR) camera. Compact, dustproof and weather-resistant, the new PENTAX K-70 camera incorporates features — many of which have previously only been available on top-of-the-line PENTAX models — that enable photographers to produce high-resolution still photos and HD videos in a wide variety of challenging conditions, including low light and temperatures as low as 14°F (-10°C). The camera's weather-resistant capabilities and compact design make it an ideal photographic companion for hikers, climbers and snow sports enthusiasts, as well as for nature and landscape photographers.
With a newly developed image accelerator unit providing a top sensitivity of ISO 102,400, plus the PENTAX-developed PRIME MII image processor, the PENTAX K-70 is capable of capturing high quality images in extremely low-light conditions. A new Hybrid Autofocus (AF) system, integrating both image-plane phase-matching and contrast-detection autofocus technologies, delivers speedy and accurate autofocus while also providing continuous auto focus for HD video recording.
"PENTAX has a long history of developing cameras and lenses that can withstand the rigors of the great outdoors. The K-70 goes a step further, with new, advanced features that enable the creation of higher quality images and make the camera very easy to use, both in the backyard and in the field," said Kaz Eguchi, president, Ricoh Imaging Americas Corporation. "Combined with any one of our many available weather-resistant lenses, this camera is in a class of its own for outdoor photography."
The PENTAX K-70 provides a variety of advanced features found only in Ricoh's high-grade PENTAX K-series models, such as the PENTAX Pixel Shift Resolution System, which produces high-resolution, finely detailed images. These also include an AA Filter Simulator that effectively eliminates moiré without the need for an anti-aliasing filter, a variable-tilt LCD monitor, and an in-body shake-reduction mechanism that reduces the effects of camera shake up to 4.5 shutter steps. The K-70 also incorporates built-in Wi-Fi for remote shooting and easy transfer to smart devices using Ricoh's dedicated Image Sync app.
The PENTAX K-70's exterior is designed with outdoor operations in mind. Features such as a newly designed grip, mode dial and control buttons on the camera's top and back panels are designed to be easy and intuitive to operate, even with a gloved hand. It also comes equipped with an outdoor-friendly LCD monitor with an illumination control that can be instantly adjusted to the lighting level of any shooting location. The K-70 also has a red-lighted monitor display function which keeps ambient light from interfering with astrophotography.
In conjunction with the PENTAX K-70 camera, Ricoh Imaging is announcing the HD PENTAX-DA 55-300mm f/4.5-6.3ED PLM WR RE lens, a compact, weather-resistant telephoto zoom (see details in separate news release, also issued today); plus the Cable Switch CS-310, a remote shutter release designed especially for use with the K-70.
| Pricing and Availability |
Availability of the PENTAX K-70 camera, which comes in black and silky silver finishes, will be announced at the beginning of July. When available, it can be purchased at www.ricohimaging.com for $649.95, as well as at Ricoh Imaging-authorized retail outlets throughout North America.