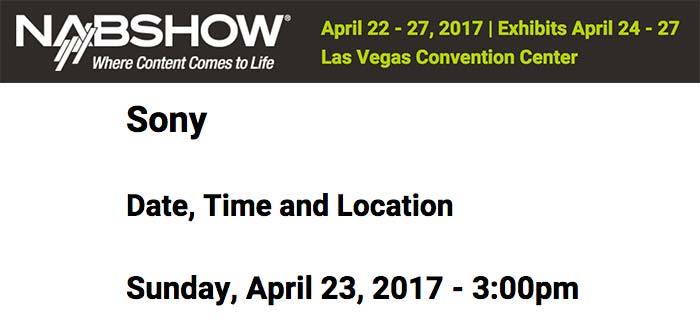 Sony is ready to announce two new products at different timeline,  one product is expected to announce in April and other product is expected to be announced in June month of 2017.

Japanese website Nokoshita Claims that Sony registered our new product on Chinese and MIT agency for bluetooth and WiFi certification on February 15 2017. The Product model code was WW 361847, and if you look at some of Sony announced product codes, they all start with Sony A7 Series Product Codes – WW 32xxxx
So, we can expect Sony Fullframe camera related announcement in near future. Details are less at the moment, do follow us and we will post more update soon.
Also see – Sony RX1R III to Feature 5 axis IS and 4K Video
We will update you soon as we get any new information, stay with us (FACEBOOK | TWITTER | GOOGLE+) If you have time –> see more Sony Rumor