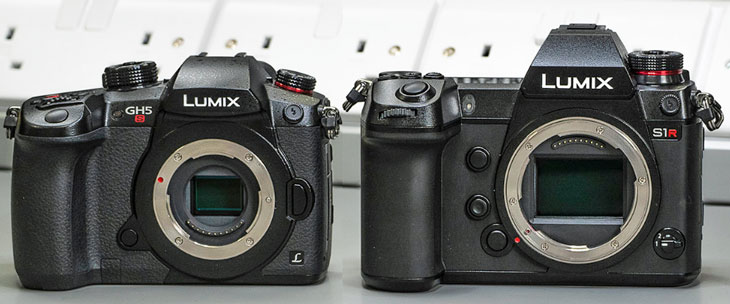 Take a look at some of the exclusive images of side-by-side comparison of Panasonic S1R vs Panasonic GH5s.  As you can see the overall size of the camera isn't too big compared to Panasonic GH5s.  But of course the camera is bit more wider and taller then its M4/3 siblings.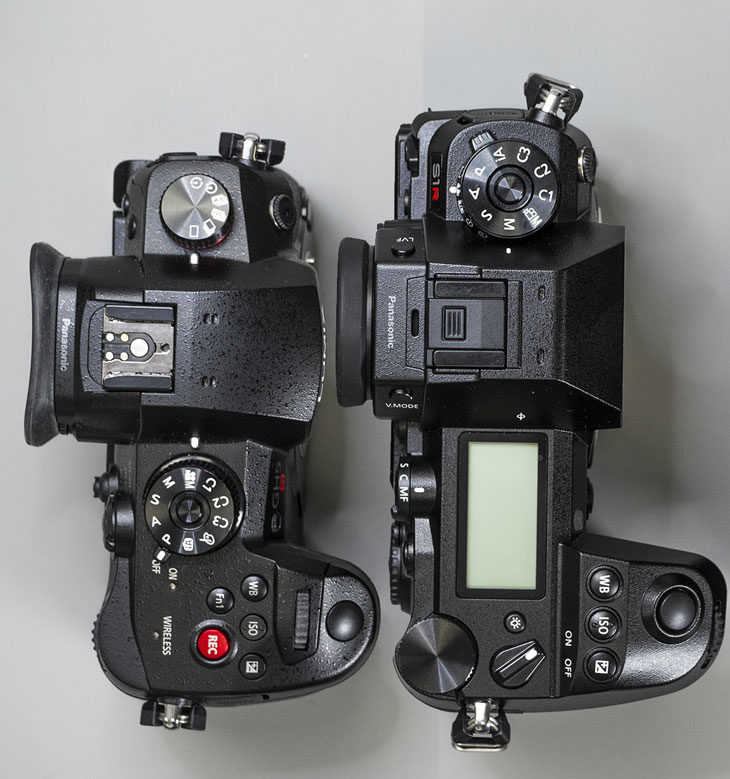 As you can see from the above the Panasonic S1R camera top design is completely different from Panasonic GH5s. Design wise the Panasonic S1R is more similar to Panasonic G9.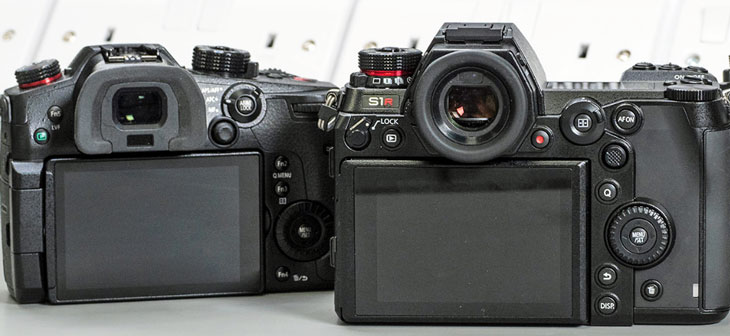 As you can see, on the rear side we have more large grip area and from the top design you can see the hand grip are is also double compared to Panasonic GH5s. It will allow photographer to hold the camera perfectly. The tilting screen the the only issue for me, the tilting screen will not attract vloogers to this camera which is of course a big lag.
We will add detailed specs comparison review of both the camera very soon as full specs become available to us.
Check out the latest CES 2019 Panasonic S1 / Panasonic S1R Press Release – Shipping of Panasonic S1R camera will start from March of 2019.
Follow us on our social pages  FACEBOOK | TWITTER | INSTAGRAM to get live news + Panasonic rumors 24X7
.source panasonic uk