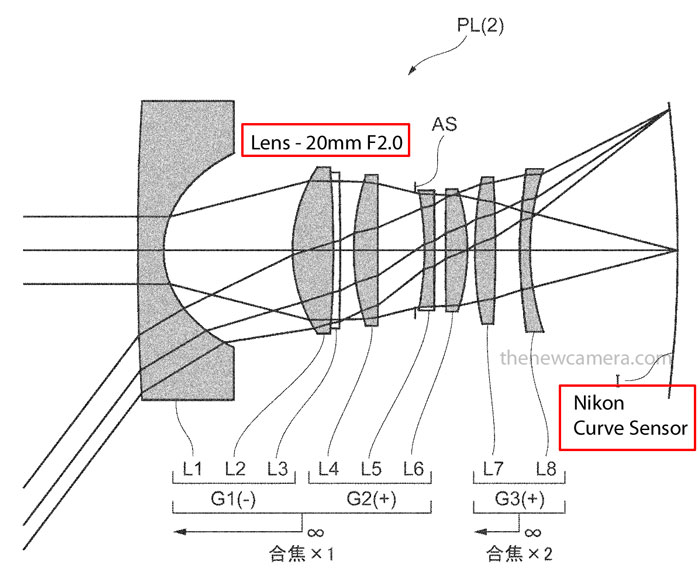 Nikon is working on curved sensor camera and this is not new, we have published a patent back in 2016 that was showing a curved image sensor patent by Nikon. In a recent patent document revealed by patent Hunter blog we can clearly see that Nikon is working on a 20mm full frame lens made for curved sensor camera by having a aperture of 2.0.
Nikon Patent Details
[Publication date] May 10, 1998 (2018.5.10)
imaging lens [Title of the invention] the manufacturing method of an imaging apparatus and an imaging lens
Specification and lens — arrangement the of Embodiment 2
Focal length = 20.0 mm
F No. = 2.0
Image height = 20.8 mm
That's really a great news and we may see Nikon future Mirrorless cameras. We will update you as soon as we get any new information.
Nikon Working on Next Generation of Android Compact Camera | Nikon to Bring Advance 5 Axis IS to DSLRs | Nikon Smartphone Patent – Lens Covers for Camera