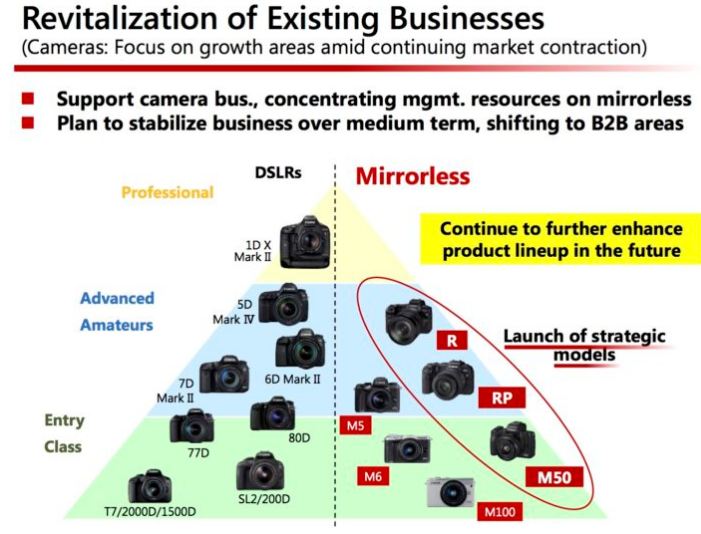 In the beginning of 2018 Canon representatives told us that Canon will be Cannibalizing its DSLRs lineup of camera to promote Mirrorless sales. In past 7-8 Months we have witnessed the same, Canon is more busy in announcing new Mirrorless models. Most of the DSLRs are waiting for an update, we do wish Canon also put some attention in updating Canon APS-C Flagship and 5DS series camera.
BTW, in Canon strategy documents you can clearly see they have said
Canon concentrating  management resources on Mirrorless.
We do hope that Canon should continue to put his attention of scheduled updates of DSLRs cameras. We will update you soon as we get any new information.
Also see – Canon to Cannibalize DSLR & Mirrorless Camera Sales ?
Check out Ongoing Featured and Lightning Deals at Amazon.com | Amazon.UK | B&H Store
Get LIVE RUMORS –> FACEBOOK | TWITTER |  INSTAGRAM to get live news + Canon rumors 24X7