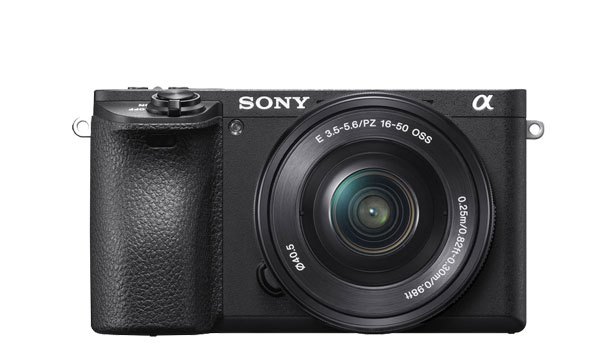 Sony confirms again [see previous post of confirmations] that they are actively working on enthusiast APS-C camera. This is not the first time we are getting confirmation from the makers itself, few days back we have published a Sony interview in which Sony rep. said.. but as development team we would like to do our best to "be able to" exceed customers' requests.
Take a look at some parts of interview
Now focus goes on APS-C and FF telephoto lenses (for Olympics):
Of course we are trying to expand the APS-C series of cameras. That maybe implies not only one product. We have the opportunity to develop a type of enthusiast APS-C model, and the enthusiasts, especially the US ones are waiting for this type of model. We are trying to increase our APS-C customers


And we implied we are working on the sports area, that implied not only a 400mm f/2.8 lens is coming. So we are implying many things, but not directly saying "next model is this one, the next model is this one". But we're focusing on sports and we're focusing on the APS-C area.
1. It's already too late Sony, Wake up
It's already too late since, as you can see the first Sony A6000 series camera was introduced back on Feb 2014 and just after a year of gap we have the successor of Sony A6000 camera, the Sony A6300.
The Sony A6300 was introduced on Feb 2016, [after 1+ year of gap] but due to the sensor overheating issues in that particular model. Sony quickly announced the A6300 camera update in the same year (October 2016) the Sony A6500 camera.
2. Sony You have the Tech
The Fuji X-T3 and X-T30 sensor us made by Sony, And as we all know that X-T3 sensor performance is beating up Sony A6500 flagship camera. You can notice color noise in Sony A6500 camera sample image at ISO 25600.
3. Sony 26 MP APS-C Sensor in Sony Next Flasghip Camera – Sony A6700?
Yes, it's the most advance APS-C sensor Sony have right now in its arsenal. And as you can see Sony developer team said they want to exceed customer expectations this time.
We have received leaked Sony A6700 leaked specification in past and they look feasible too. I do expect, Sony next flagship camera coming with brand new sensor and image processor to exceed still shooters exceptions with and addition of 4K 60p 4:2:2 10 bit Video mode, S-log, log2, log3, HLG profiles.
Also check – Sony New Digital Cinema Camera and Affordable Sony A5 Fullframe Rumors
Get LIVE updates from  FACEBOOK | TWITTER | INSTAGRAM, If you have time –>see more Sony Alpha Rumor
source – www.imaging-resource.com