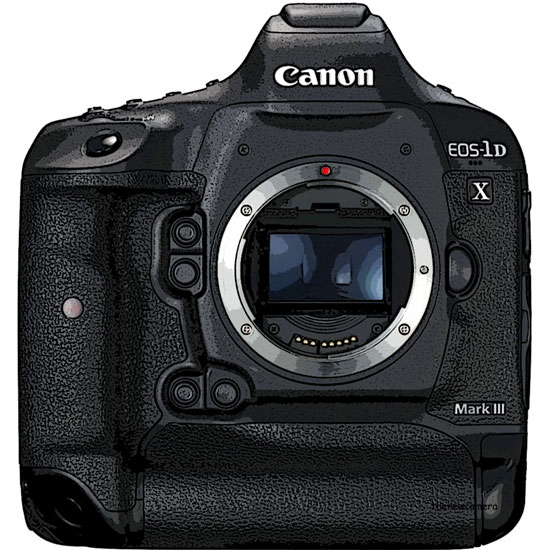 According to latest news coming from rumor mills Canon 1dx mark III camera is rumored to arrive at the end 2019. We have told you a while ago that Canon 1DX Mark III camera is coming at the end of 2019 or at very beginning of 2020. And it's not rumors, since we already have straight hints from Canon representatives that Canon will going to announce their flagship DSLR aka 1DX Mark III sometime at the end of 2019 or maybe in the very beginning of 2020..
Glimpse of Canon representatives interview published a year ago
Q. The Tokyo Olympics in 2020 is coming up – when we look at photographers shooting with Canon at Tokyo in two years time, what will we see?

A. The Tokyo Olympics is a very important opportunity for us. If we look at the professional camera market, we would like to introduce a professional model at that time. Having said that, we take reliability very seriously. So when we talk about [creating] a model for the Olympics, we're not just talking about performance. We're also want to make sure that we can achieve the same level of reliability that we've always delivered [in our professional DSLRs].
so it's very clear indication that can and will going to announce Canon 1dx Mark III before 2020 Olympics.
We do also expect that Canon will going to use their quad pixel autofocus in technology in the new camera as well as we also seen some of the hybrid display patents in the past that may be utilized for this upcoming camera. We will going to update you soon as we get any latest information related to Canon upcoming cameras.
we will update you soon as we get any new information related to the Canon upcoming DSLR
Follow Canon 1DX Mark III at Facebook
Help us Directly We are at Patreon
Get Your Products through our affiliates – Amazon | B&H
Follow us on our social pages  FACEBOOK | TWITTER | INSTAGRAM to get live news + Canon rumors 24X7