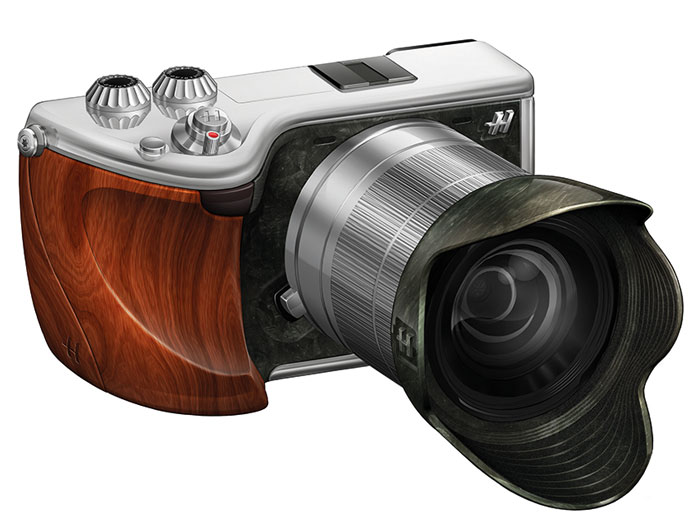 According to latest news Hasselblad Lunar is available for pre-order from next month, actually Hasselblad Lunar is a copy of Sony NEX 7, but Sony NEX 7 is available at $1,148.00 with kit lens on the other hand Hasselblad Lunar will cost you approx $6,500.
Hasselblad Lunar Major Specification
24.3MP APS-C
25 AF points
ISO range: 100 to 16000
10 fps
Shutter release time lag: 0.02 second
3 in. LCD
OLED viewfinder
The grip is made out of real wood.
The company used carbon fiber, titanium, leather and gold to build this camera.
Italian design
Sony E and A mounts compatible
Price : around EUR 5,000 (around $6,500)
I think we will soon see Hasselblad Lunar 2, since Sony is ready to announce Sony NEX 7n next month, see more about Sony NEX7n.