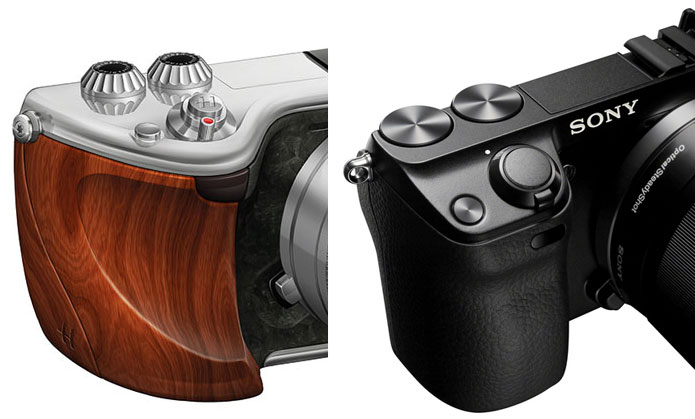 Hasselblad Lunar share same core specification as Sony NEX 7 (NEX 7 at Amazon) but comes at a price of $5K, After getting strong criticism from worldwide photographers, now Hasselblad taken the  defensive side, read below what Hasselblad representatives tried to explain their position and idea behind the Lunar on BJP-online.
"I've heard a lot of crazy things about this camera. People are talking about 'rebranding'. I think rebranding is something really different than what we've done. We have, in this industry, many examples of what rebranding actually is. In their case, it's not a partnership, it's an original equipment manufacturer process, because their cameras aren't really different. They use a different logo, but the cameras are made of the same material, are sprayed with the same paint, and are assembled in the same factory, with the same low-cost labour forces. It's not a partnership. What we're doing is creating different cameras. What we are doing is buying different components from the best suppliers, and applying our knowledge and expertise to create a different camera. This is not a NEX 7 camera, just because we are buying components from Sony. The hardware is just a small part of the whole. It's not because we're using a Sony sensor that it makes the Lunar a Sony camera."
What Others Think
Taking inspiration from Hasselblad Lensrentals.com announces "Looney"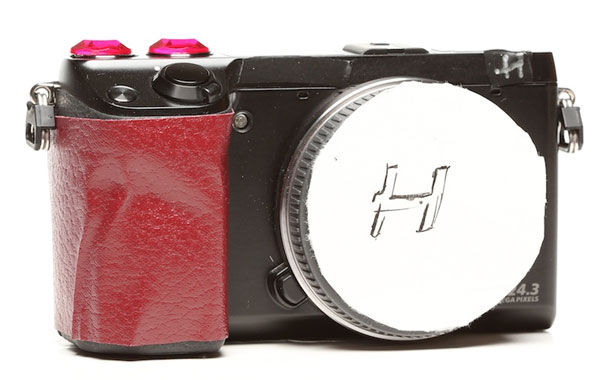 Not to be left out of the spirit of Photokina, Lensrentals today announced it's first new camera design: the Lensrentals Looney……The Italian design (Cicala is Italian, sort of) features handgrips made of real fake leather, and precious carbon polymer gems on various switches and knobs, and a unique lens cap made from the finest recycled wood fibers and hand embossed by a member of the staff…. Compared to many recent releases, the Looney is a bargain at only, oh, let's say $4,500. $4,500 sounds good, doesn't it?
Hasselblad Future Compact Camera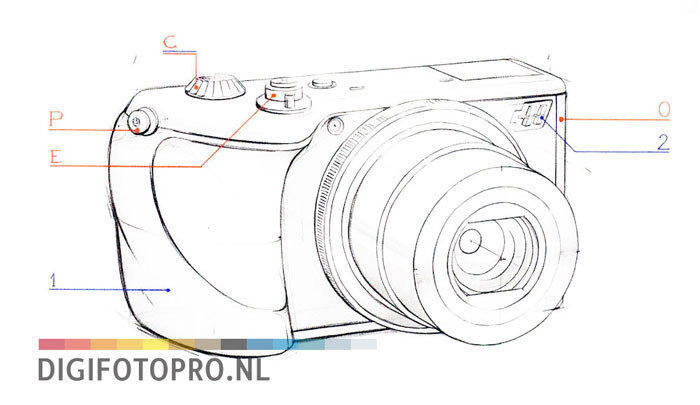 The outline of the next compact camera looks similar to Sony RX100.
Hasselblad 'RX100'
On the technique of both cameras he could unfortunately say nothing, except that it comes from Sony. To our question whether the compact camera is based on Sony RX100 because the lens module on the sketches very much like the Sony compact lens that followed a significant smile. We venture the prediction that the compact Hasselblad technology shares with the Sony RX100 therefore does.
via – SAR