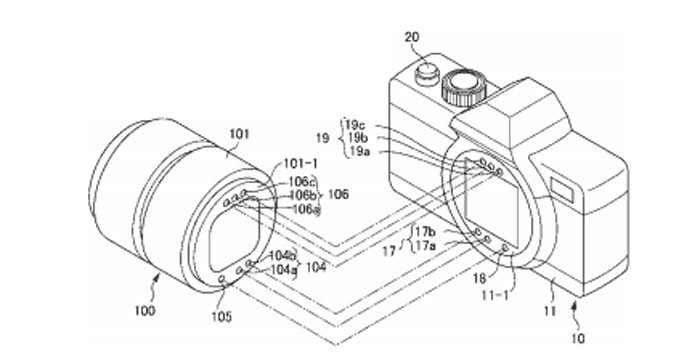 Yes, you are looking at Nikon's upcoming Mirrorless camera sketch coming straight out from patent documents.  The overall look of the camera is somehow look similar to Sony A7 series.
The patent image explains a lot about Nikon upcoming camera, not only camera but lens also look compact like Nikon 1 series lenses and the positions of contact pins are also clearly visible.
Nikon Mirrorless Early Specs
Designed for full frame mirrorless cameras
External diameter: 49mm
Flange focal distance: 16mm
Nikon upcoming Mirrorless camera is rumored to have Z mount.
We will update you soon as we get new information.
Join our FB group Nikon Mirrorless Users
Also check Nikon upcoming camera 2018 | Nikon Mirrorless camera coming in March 2018
Stay with us on FACEBOOK | TWITTER | GOOGLE+ to get live news + rumors 24X7