We can now say that Nikon seriously working on a APS-C Mirrorless camera according to a patent document surfaced over the web by a Japanese website egami.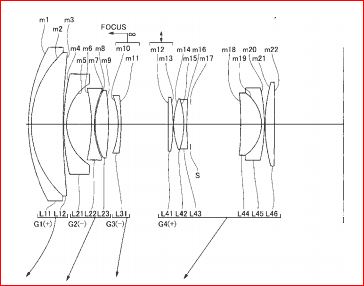 Take a look at the patent details below, the patent is filed for a new 18-55mm f/3.5-4.5 lens designed for APS-C based mirrorless cameras:
Focal length: 18.50 29.99 53.29
Fno (aperture): 3.27 4.24 4.65
Half angle of view ω: 41.98 26.95 15.03
Overall lens length: 87.66 92.68 113.67
BF: 19.36 32.55 38.06
Image height: 14.25
Last year Nikon filed a patent for a full frame mirrorless lens. You can see it here.
Stay with us on FACEBOOK | TWITTER | GOOGLE+ to get live news + rumors 24X7