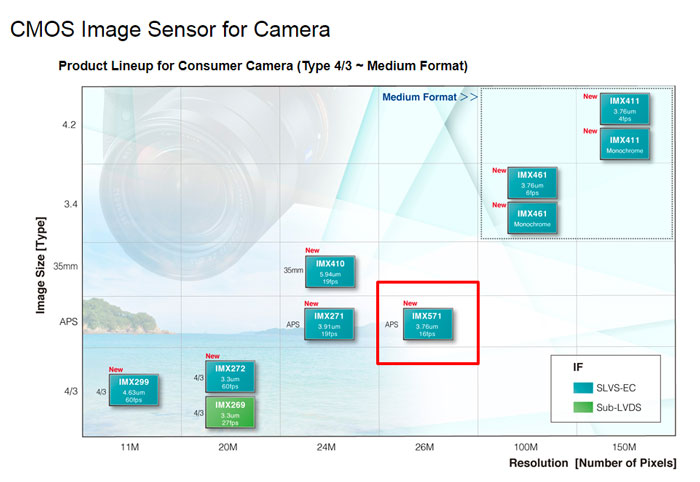 According to latest rumors coming from from trusted rumor Mills, Canon will use 26 megapixel Sony IMX 571  APS-C sensor in its upcoming flagship APS-C DSLR and Mirrorless cameras.
So, for now you can safely assume that Canon 7D Mark III sensor will be designed by Canon, but manufactured by Sony. It will be a win win situation for consumers since we will be getting Canon color science and DPAF technology on Sony's Dynamic range and low-light performance.
As we all know Sony do make sensors based on their clients need, based on rumors we already know that Fuji is also using IMX571  26 megapixel X-Trans CMOS sensor for its Fuji XT 3 camera.
We will update you soon as we get any new information
Help us Directly We are at Patreon
Get Your Products through our affiliates – Amazon | B&H
Follow us on our social pages  FACEBOOK | TWITTER | INSTAGRAM to get live news + Canon rumors 24X7