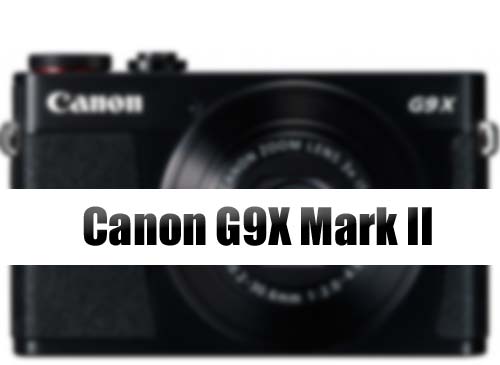 Back on November 13th we have told you that during Jan and Feb moth of this year Canon will going to updates most of its compact camera. And finally Canon G9X Mark II compact is expected to arrived on next few days, we received some details from nokishita about the upcoming models of the Canon G9X Mark II take a look
Color: Black / Silver
SKU: 1717C004 (Black), 1718C004 (Silver)
number of the back of the ※ C varies depending on the country of sale.
From the details above it's very clear Canon G9X Mark II coming in two colors Black and White. The expected announcement for these compacts is CES show January 5- 8 in Las Vegas, Nevada.
PS:Take a look at the list of upcoming camera here
Canon G9X Mark II Announced – Update
Canon G9X Mark II announced. You can check out the press release here. You can buy Canon G9X Mark II camera from Amazon | B&H
source – nokishita