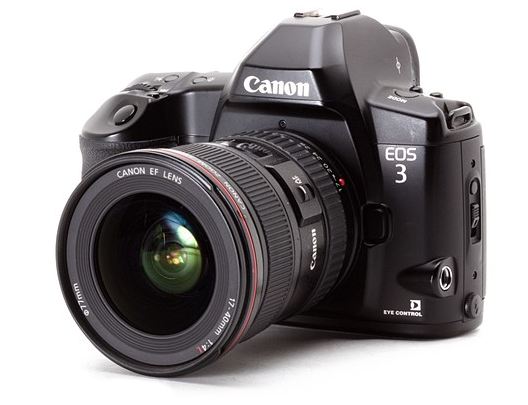 According to a latest patent Canon is working on a eye-controlled autofocus for their upcoming Mirrorless camera. The EOS-3 was the first Canon camera to introduce eye-controlled autofocus back on November 1998.
How Eye Controlled AF Work
The camera features  a infrared transmitter and receiver mounted around the eyepiece monitored the position of the iris, thus "knowing" where the photographer was looking and focusing on that point. At that time the system was having some system limitations however, notably eyeglasses and occasionally contact lenses would confuse the system.
New Eye AF Patent for Mirrorless Camera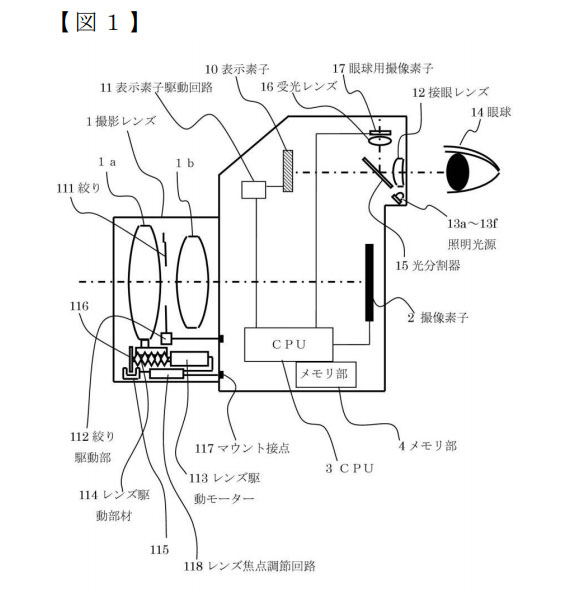 Patent Details Machine translated
In addition, a display element 10 composed of a liquid crystal or the like for displaying a captured image, a display element driving circuit 11 for driving the display element 10, and an eyepiece 12 for observing a subject image displayed on the display element 10 are provided. Has been placed.   Reference numerals  13a to 13b denote light sources for illuminating the photographer's eyeball 14 for detecting the direction of the line of sight from the relationship between the elephant and the pupil reflected by the cornea reflection of the light source conventionally used in a single-lens reflex camera or the like. The infrared light emitting diode is disposed around the eyepiece 12. The illuminated eyeball image and the image by corneal reflection of the light sources 13a to 13b are transmitted through the eyepiece lens 12, reflected by the light splitter 15, and the eyeball lens in which the photoelectric element array of the CCD ridge is arranged two-dimensionally by the light receiving lens 16. An image is formed on the image sensor 17. The light receiving lens 16 positions the pupil of the photographer's eyeball 14 and the image sensor 17 for the eyeball in a conjugate imaging relationship. The line-of-sight direction is detected by a predetermined algorithm, which will be described later, from the positional relationship between the eyeball imaged on the eyeball image sensor 17 and the corneal reflection of the light sources 13a to 13b. 
So, Canon will be implementing Eye AF in their pro mirrorless camera in 2021-2022. In general once a patent gets registered it takes 2 to 3 years to become a real product.
Follow us for LIVE Updates
Check out Ongoing Featured and Lightning Deals at Amazon.com | Amazon.UK | B&H Store
Get LIVE RUMORS –> FACEBOOK | TWITTER |  INSTAGRAM to to get live news + Canon rumors 24X7