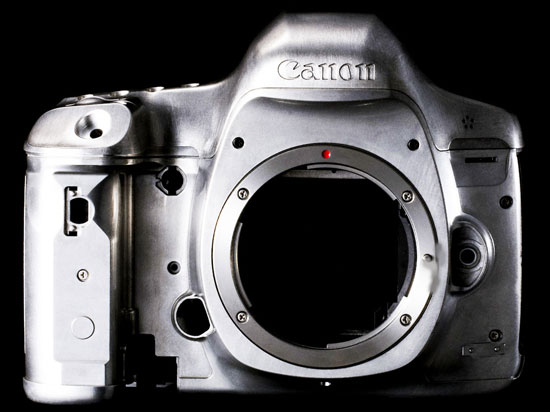 According to a low rated rumor published at canonrumor [link here] website, Canon 5D Mark IV coming in three variants…take a look at major specification of all the three camera
1. 52 MP FF CMOS Sensor (No optical low pass filter)
2. 52 MP sensor (With optical low pass filter)
3. low resolution FF camera with Dual-pixel CMOS AF sensor
According to the source high megapixel camera variants will termed similar to Canon 5DS and not 3D as rumored earlier and third camera would be an EOS 5D Mark IV, which would continue on the path of a lower megapixel event, sports, wildlife focused full frame camera.
TNC Take
I don't think the above rumor is correct.
During an interview [see here] Canon representatives already confirmed that they are working on a High Megapixel Camera. So it's not a rumor now, its almost a confirmed news that a high resolution camera and they will announce new camera it soon to compete with Nikon D810 and Sony A7R Camera.
In an interview published at DCWatch Masaya Maeda – finally confirmed that Canon is working on a Megapixel Monster
Q: Will high pixel size image sensor coming soon?

A: I am working on the high pixel camera. There are two ways of roughly divided into high pixel and high sensitivity to user needs. Although Canon doesn't have any high megapixel or high sensitivity system , I think Canon is going to working on that in the future.

High pixel camera towards users who want high resolution image. This is the camera, such as was up the number of pixels while maintaining the pixel quality. I will expand a group of EF lenses for this camera, please do not ask any more (laughs).
Canon 5D Mark IV update is due and expected anytime soon. We strongly hope that Canon will going to introduce Canon 5D Mark IV with new FF Dual Pixel CMOS AF sensor, but still we don't have any details about confirmed specification yet.
The Rumor We are getting
Canon 5D Mark IV prototype is out for testing and in use. The Test Camera Work Very Fine Canon and make the big splash at the CP+ show in Feb.
However the source also added at the end that he is expecting announcement on CP+ show if everything goes perfectly…  take it as grain of salt.
So at the end we are expecting only high-end two camera from Canon, we will update you soon as we get any new information.
STAY WITH ON FACEBOOK | TWITTER | GOOGLE+ to get live news + rumors 24X7+