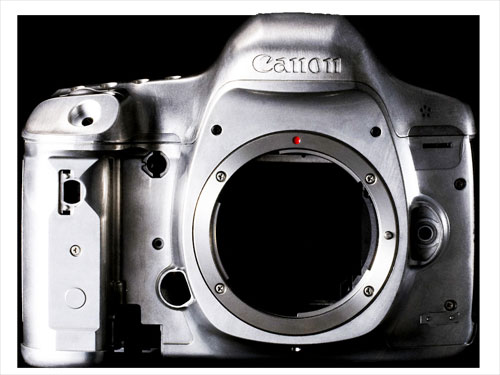 Finally we got confirmation from Canon that they are working on a high resolution DSLR, Just few days ago Masaya Maeda – Canon Managing Director and Chief Executive, Image Communication Products Operations at Canon he said "We select the best sensor, whoever the manufacturer is. That's our policy." Now in an interview published at DCWatch Masaya Maeda – finally confirmed that Canon is working on a Megapixel Monster
Q: Will high pixel size image sensor coming soon?

A: I am working on the high pixel camera. There are two ways of roughly divided into high pixel and high sensitivity to user needs. Although Canon doesn't have any high megapixel or high sensitivity system , I think Canon is going to working on that in the future.

High pixel camera towards users who want high resolution image. This is the camera, such as was up the number of pixels while maintaining the pixel quality. I will expand a group of EF lenses for this camera, please do not ask any more (laughs).
We already published a Rumor that Sony is working on a new high resolution fullframe sensor (possibly of 46 MP) and the upcoming Canon High resolution DSLR is expected to feature the same sensor.
Like Canon 5D MK IV page in Facebook to get latest rumors and updates. The  the CP+ show will start from Feb 12 and will end on Feb 15, 2015.
STAY WITH ON FACEBOOK | TWITTER | GOOGLE+ to get live news + rumors 24X7+
src- digicame-info