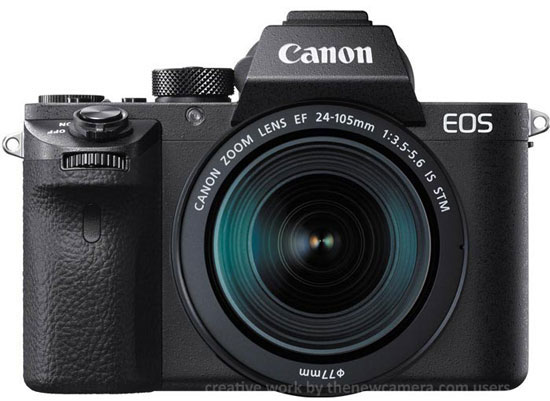 According to latest rumors coming from rumor mills Canon next announcement is scheduled on Mid Sep, possibly on Sep 13, 14 2018. Well we all know that Nikon Fullframe announcement date is Aug 23, 2018.  And if you look at past, few months from now.We were getting constant rumors that Canon Fullframe Mirrorless System is coming on September 2018. So, just hope it's true and we will going to see New Fullframe Mirrorless system from Canon along side with Nikon.
Canon APS-C Flagship Mirrorless
Not only Canon Fullframe DSLRs but Canon EOS M5 Mark II was also expected to arrive at the end of 2018 with updated core specs,  the EOS M5 Mark II is said to have same sensor as of the Canon EOS M50 camera but it will have DPAF support while recording 4K video as well as there will be no super crop as we are having in EOS M50. On still side we will see a stop more ISO range which some minor enhancement in core specs of the camera. But again we are not getting the exact time frame for the announcement of Canon's next flaghsip APS-C Mirrorless camera.

Canon Fullframe Mirrorless
Ok let's talk about the confirmed set of information we have about the upcoming Canon Fullframe Mirrorless camera. First of all we do know that Canon Registered to fullframe Mirrorless camera in Indonesian wireless agency approx 6 months ago. So, that confirms us that not one, but two Canon fullframe mirrorless camera is expected to arrive in near future.
On more thing we are confirmed about the sensor resolution, one of the test bodies at Indonesian wireless agency was carrying a 30 Megapixel fullframe sensor. However, we don know at the moment it's a same sensor of we have already seen in Canon 5D Mark IV camera or its a new sensor.
So, that was the info we are having about the Canon Mirrorless system cameras. We have some contradictions also, there is also slight possibility we may see some delay in the announcement of FF Mirrorless system cameras.
But, above all if a Major Canon announcement is expected to be done on Sep 14 / 13 then we should get bunch of leaked images and specs of the upcoming products in next few days.
Stay with us and Stay Updated.
Subscribe thenewcamera YOUTUBE channel Stay with us on FACEBOOK | TWITTER | GOOGLE+  to get live news + Canon rumors 24X7