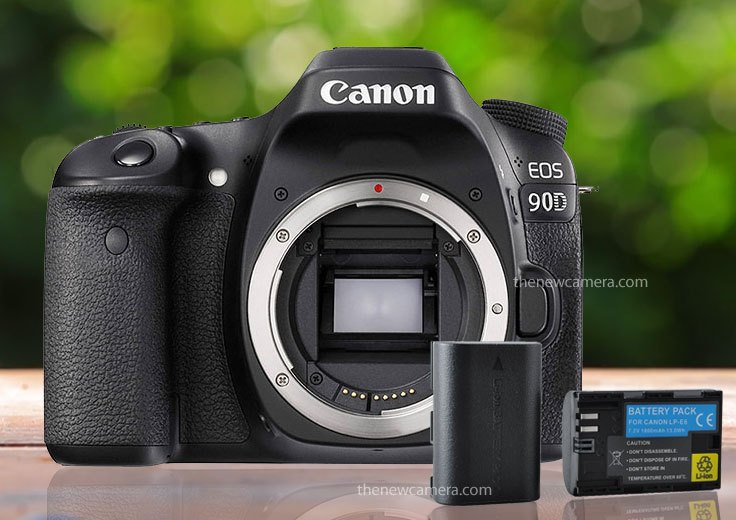 TNC Exclusive Canon 90D three different kits registered and finally we have the details of them.  The three versions of the upcoming cameras are 3075C003AA, 3075C013AA, 3075C023AA. As usual we have body and Kit lenses (18-135 mm and 18-55mm).
DS126721 is Canon 90D ?
The DS126721 camera uses 1800 mAh battery, as we all know that Canon Rebels and even Canon 77D camera uses 1040 mAh battery, models like Canon 80D and above than that (7D, 6D and 5D) uses the 1865 mAh / LP-E6N batteries.  That's a clear indication the DS126721 is a pro DSLR model.
Earlier we expected that the Model code K437 is Canon 90D, but as we all know Canon XXD series (60D, 70D, 80D…) is the only series of Pro APS-C DSLRs which arrives with a two kit lens including a 18-55mm and 18-135mm lenses. So, for sure Canon 90D is coming with two Kit lenses and Body only option.
also see – Canon 90D and 850D / T8i will have 4K Video – Why I am worried about Canon 90D Successor Name
We will update you soon as we get any new information, thanks for the update.
Subscribe thenewcamera YOUTUBE channel for LIVE UPDATES
Stay with us on FACEBOOK | TWITTER | GOOGLE+  to get live news + Canon rumors 24X77